What is it about celebrating the birth of Jesus that urges us to give cookies, cakes, and breads to neighbors, friends, and families? It can't be helped! The season's joy works its way from heart to hands to baking ingredients, and in kitchens everywhere, Christmas goodies are prepared with love and delight. Some faithful mamas bake to carry on family traditions of cherished recipes, while some chefs catch a creative whim and try new treats, joining hearts together in new ways.
Turns out, joy in the Lord expressed in goodie-gifts has a Biblical heritage. A chance glance in the book of 1 Chronicles made me chuckle at the parallel:
Then [King David] gave a loaf of bread, a cake of dates and a cake of raisins to each Israelite man and woman. 1 Chronicles 16:3 NIV
David as leader over all of Israel was ecstatic to bring the ark of the covenant, that is the Word of God, to Jerusalem to finally establish God's reign and worship there. His joy overflowed to gift baskets, so to speak, going out to every worshipper—talk about an abundance of baked goods! All Israel was in attendance, and everyone received armloads of tasty treats.
There is a sweet parallel here. As we celebrate Jesus' birth by giving fruitcakes or spiced breads to each other, we are celebrating the Word of God becoming flesh and all that Jesus has established by his life in Jerusalem. Can you see that David's joy was made complete in Jesus' life? That same joy still abounds, an underlying exuberance at what the Word means for us: We are saved by our loving God and set free to worship Him.
May you savor the spread of God's Word across the ages and let it sweeten your days leading up to Christmas. I was particularly drawn to Psalm 34, with its tasty proclamation…
O taste and see that the Lord is good: blessed is the man that trusteth in him. Psalm 34:8 KJV
…only to realize there are 22 verses of this Psalm, a fitting Word for today, December 22nd, such convergence! May the last verse be our declaration this day:
But the Lord has paid for the freedom of his servants, and he will freely pardon those who love him. He will declare them free and innocent when they turn to hide themselves in him. Psalm 34:22 TPT
Christmas Goodies "Raisin Cake" Recipe
While my family does not have a fruitcake recipe, I have enjoyed this "raisin cake" from Muffins, a cookbook given to me years ago as a wedding gift. It is a delicious way to enjoy rosemary from the garden; serve it warm to amplify the herbal flavor. Try baking the muffin batter in mini-loaf pans in honor of King David's gift of "raisin cakes."
Listen to my testimony: I cried to God in my distress, and he answered me. He freed me from all my fears! Gaze upon him, join your life with him, and joy will come. Psalm 34:4-5 TPT
Let my people go, so that they may worship me. Exodus 9:1 NIV
How sweet are your words to my taste, sweeter than honey to my mouth! Psalm 119:103 NIV
Thank God! Call out his Name! Tell the whole world who he is and what he's done! Sing to him! Play songs for him! Broadcast all his wonders! Revel in his holy Name; God-seekers, be jubilant! 1 Chronicles 16:8-10 The Message
Muffins by Elizabeth Alston (New York: Clarkson N. Potter Publishers, 1985), page 38 for Golden Raisin Rosemary "raisin cake" recipe
Do you love connecting God's Word to your gardening work and the trees and plants around you? You will love my new book, My Father is the Gardener, Devotions in Botany and Gardening of the Bible, order at this link.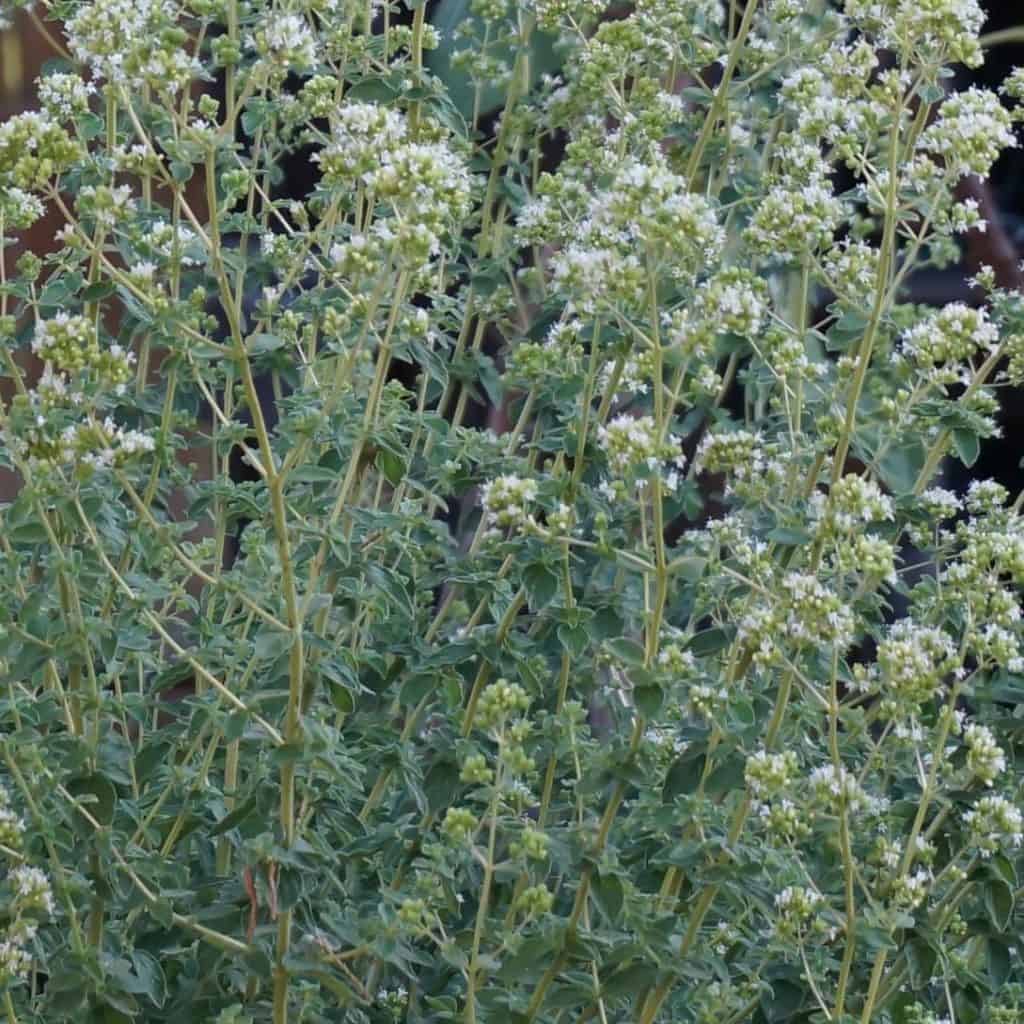 Photo Credits: Many thanks to Michelle Gorman who sent me a picture of her cookie plate after our neighbors' cookie exchange. All other photos ©2022 Shelley S. Cramm
KJV denotes Scriptures taken from The Holy Bible, King James Version published in 1611, authorized by King James I of England, which is public domain in the United States.
The Message denotes Scripture quotations taken from THE MESSAGE, copyright © 1993, 2002, 2018 by Eugene H. Peterson. Used by permission of NavPress. All rights reserved. Represented by Tyndale House Publishers, a Division of Tyndale House Ministries.
NIV denotes Scripture quotations taken from the Holy Bible, New International Version®, NIV®. Copyright © 1973, 1978, 1984, 2011 by Biblica, Inc.® Used by permission of Zondervan. All rights reserved worldwide. www.zondervan.com The "NIV" and "New International Version" are trademarks registered in the United States Patent and Trademark Office by Biblica, Inc.®
TPT denotes Scripture quotations taken from The Passion Translation®. Copyright © 2017, 2018, 2020 by Passion & Fire Ministries, Inc. Used by permission. All rights reserved. ThePassionTranslation.com