Greetings from the time of year when the forest comes to us! Most nurseries, the big box garden centers, many grocery stores, and even vacant lots become a kind of cut-tree forest, bringing fresh-scented Christmas trees close to home. The glory of the mountains invades our neighborhood retail centers, and needled boughs create garlands, wreaths, and swags, adding evergreen wonder everywhere—door frames, gates, banisters, and mantles. In the hustle-bustle of dashing through the stores, let us remember God's Words of arborous chorus, the forest of praise He has given to remind us of Him.
Our intuition or spiritual sense tells us that a forest is a holy place, a special shelter under resplendent canopies that beckons us to bathe in God's majesty. A forest walk offers solace and restoration to our souls, and moving through the trees yields uplifting results: peace of mind giving way to healing joy, an exuberance captured in Scripture. God tips his hand to say, the trees are happy, too! See them singing!
Let the fields be jubilant, and everything in them; let all the trees of the forest sing for joy. Psalm 96:12 NIV
Let Wilderness turn cartwheels, Animals, come dance, Put every tree of the forest in the choir—An extravaganza before God as he comes, As he comes to set everything right on earth, Set everything right, treat everyone fair. Psalm 96:12-13 The Message
Let us receive God's soothing, energetic chorus in tree lots across town!
Forest-King Prophecy
A measure of mysterious prophecy graces these Words as well, patterning the magnificence of King Jesus, the One who is and is to come. Though Christmas trees are associated with celebrating His birth, the baby born in a rustic manger who returned to earth after His death on a tree, they also testify to the Lord coming again in regal splendor. The evergreen trees in God's Word proclaim His royal march of freedom—He is coming!
Then the trees of the forest will sing for joy before the Lord; For He comes to judge and govern the earth. 1 Chronicles 16:33 AMP
"So you'll go out in joy, you'll be led into a whole and complete life. The mountains and hills will lead the parade, bursting with song. All the trees of the forest will join the procession, exuberant with applause." Isaiah 55:12 The Message
Let us revere His reign and remember He rules forever from heaven's throne.
Every Home His Sanctuary
Finally, consider the treasure that when a tree adorns our home, more than ever we can be aware that our homes are His sanctuary. Our houses decked out in pines, fir, cypress, or juniper swag reflect a portion of the prophecy, standing as testimony to the One who will stand in a sanctuary adorned in evergreen beauty.
The glory of Lebanon shall come to you— the juniper, the fir, and the cypress all together— To bring beauty to my sanctuary, and glory to the place where I stand. Isaiah 60:13 NABRE
Let us rest in the joyful beauty of His Presence.
Prayer: O God, thank you for the season of Your glory! Give me eyes to see you everywhere in evergreen decorations, and ears to hear your resounding praise in Christmas trees. Tame my troubles and surpass any sadness in me with wonder and awe at You, Your splendid majesty. Exalt Yourself over any mis-appointed expectations—my attempting to accomplish too many celebration to-do's—and let the evergreens infuse me with the reality of Your everlasting love and royal reign. You promise to come and set everything right, hallelujah! Give me a vision of my home as Your sanctuary because this is the everlasting truth: Emmanuel, God with us. Purify this holy place and fill it with singing joy; bless me and my family with awareness of Your presence. You are our God, let us be your people. Amen.
But the loving-kindness of the Lord is forever and forever on those who fear Him. And what is right with God is given forever to their children's children… Psalm 103:17 NLV
Live each day in holy awe and reverence throughout your time on earth 1 Peter 1:17 TPT
Do you love connecting God's Word to your gardening work and the trees and plants around you? You will love my new book, My Father is the Gardener, Devotions in Botany and Gardening of the Bible, order at this link.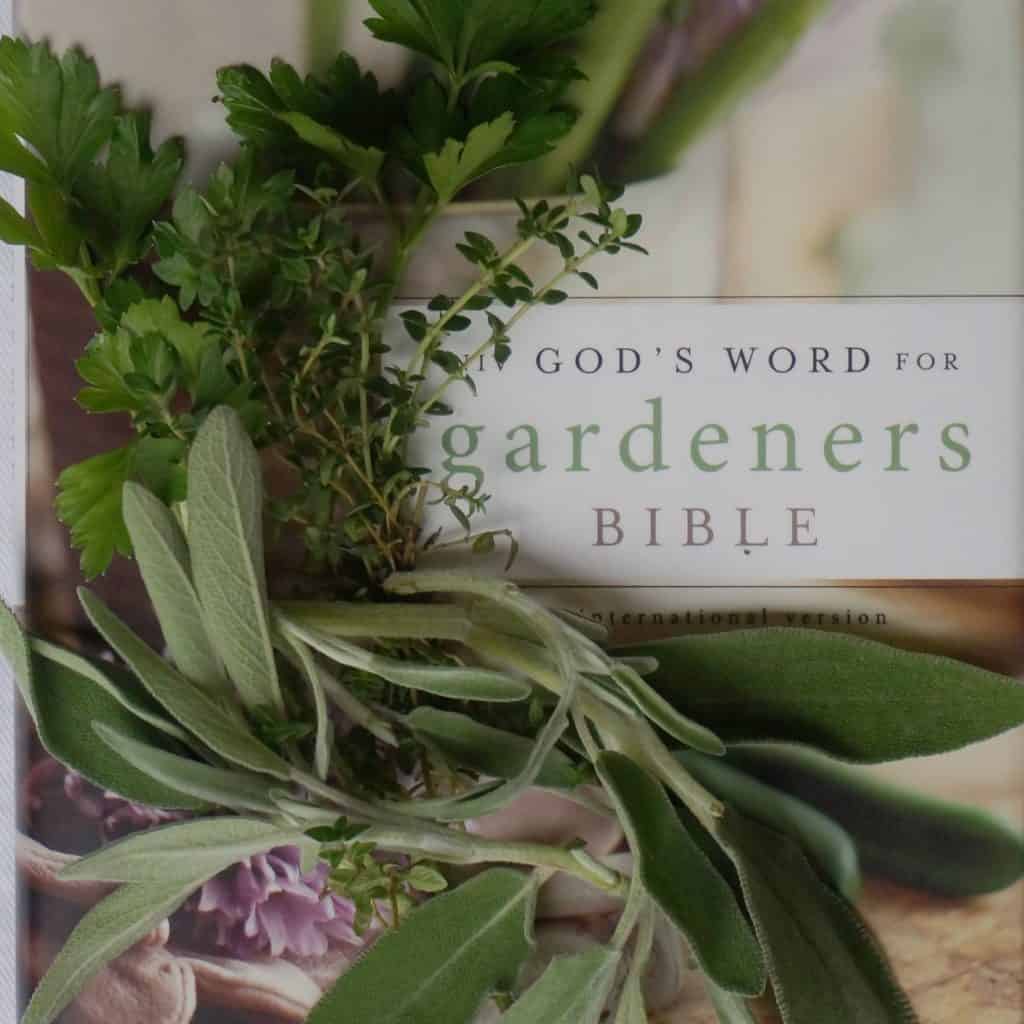 Photo Credits: ©2022 Shelley S. Cramm Many thanks to Nicholson-Hardie in Dallas, TX, for their glorious showcase of Christmas trees!
AMP notes Scripture quotations taken from the Amplified® Bible, Copyright © 2015 by The Lockman Foundation. Used by permission. www.Lockman.org
The Message denotes Scripture quotations taken from THE MESSAGE, copyright © 1993, 2002, 2018 by Eugene H. Peterson. Used by permission of NavPress. All rights reserved. Represented by Tyndale House Publishers, a Division of Tyndale House Ministries.
NABRE denotes Scripture texts taken from the New American Bible, revised edition © 2010, 1991, 1986, 1970 Confraternity of Christian Doctrine, Inc., Washington, DC All Rights Reserved. No part of this work may be reproduced or transmitted in any form or by any means, electronic or mechanical, including photocopying, recording, or by any information storage and retrieval system, without permission in writing from the copyright owner.
NIV denotes Scripture quotations taken from the Holy Bible, New International Version®, NIV®. Copyright © 1973, 1978, 1984, 2011 by Biblica, Inc.® Used by permission of Zondervan. All rights reserved worldwide. www.zondervan.com The "NIV" and "New International Version" are trademarks registered in the United States Patent and Trademark Office by Biblica, Inc.®
NLV denotes Scripture quotations taken from the New Life Version, copyright © 1969 and 2003. Used by permission of Barbour Publishing, Inc., Uhrichsville, Ohio 44683. All rights reserved.
TPT denotes Scripture quotations taken from The Passion Translation®. Copyright © 2017, 2018, 2020 by Passion & Fire Ministries, Inc. Used by permission. All rights reserved. ThePassionTranslation.com