A chance glance at a different translation of the Parable of the Talents has me delighted with deeper understanding, and I can hardly wait to share it with you, dear gardeners! But first, preheat the oven. That's right, this fresh revelation comes at peak season for apricots. Why not marry our newfound meaning in God's Word with garden-to-table joys, and bake a dessert that celebrates summer and so much more. After all, God is calling us to feast with Him.
Apricots are considered one of the Biblical fruits, though disguised in most English Bible translations as "apples." My new book, My Father is the Gardener, available this fall from BRIT Press, discusses the apple-apricot dispute in detail; in the meantime, read more about it in "The Great Apple-Apricot Debate" from the Devotions Blog. Enjoy my family's favorite cobbler recipe to follow!
Faithfulness
You are likely familiar with the Parable of the Talents, in which Jesus taught a major tenet of His Kingdom: Faithfulness. In the story, a master goes away and leaves his servants to steward a measure of his fortune. The master returns and assesses their activity while he was away. Two of the three have been caring and attentive of His treasure, keeping his ways as if he never left; the third servant is a disastrous story for another day. To the devoted, diligent servants, the master repeats this declaration, according to the New Living Translation:
"The master was full of praise. 'Well done, my good and faithful servant. You have been faithful in handling this small amount, so now I will give you many more responsibilities. Let's celebrate together!' Matthew 25:21 NLT
Several other translations pick up the nuance that to "enter thou into the joy of thy lord," as the King James translation states it, is to feast with Him:
"Well done indeed," said his master. "You're an excellent slave, and loyal too! You've been trustworthy with small things, and now I'm going to put you in charge of bigger ones. Come and join your master's celebration!" Matthew 25:21 NTE
`His master said, "You have done well. You are a good servant. I can trust you. You have taken good care of a few things. I will put you in charge of many things. Come, have a good time with your master."' Matthew 25:21 WE
Master: Excellent. You've proved yourself not only clever but loyal. You've executed a rather small task masterfully, so now I am going to put you in charge of something larger. But before you go back to work, come join my great feast and celebration. Matthew 25:21 VOICE
I was in awe to see the shift that these translations reveal, a hidden dimension to God's happiness and what it means to be faithful. To share in His happy-pleasure as he invites in the story is to spend time with Him, to talk to Him, to linger light-heartedly, to taste His goodness in glowing candlelight, and keep his company as if at a cozy supper among intimate companions.
Our faith in God and loyalty to Him leads to such lingering; being faithful is not merely performing a list of dutiful to-do's. Born of the fellowship first enjoyed under the fruit trees in the Garden of Eden, faithfulness is the desire to be full and satiated by the company of the Lord, cultivating deep affection for Him, reflecting His lavish love for us, admiring Him playfully and reverently.
The Coming Feast
Furthermore, there are several instances throughout God's Word to glimpse the feast that is prepared for us, an appointed dinner party, it seems. Until reading the New Living Translation and these others, I never connected this parable to the feast-sightings across God's Word. Here is a gathering of Scriptures to let God carve out deep in our hearts a craving for celebrating with Him.
Three times thou shalt keep a feast unto Me in the year. Exodus 23:14 KJV
On this mountain the Lord Almighty will prepare a feast of rich food for all peoples, a banquet of aged wine—the best of meats and the finest of wines. Isaiah 25:6 NIV
You treat me to a feast, while my enemies watch. You honor me as your guest, and you fill my cup until it overflows. Psalm 23:5 CEV
The Kingdom of Heaven is like a king who prepared a wedding feast for his son. Matthew 22:2 CJB
People will come from east and west and north and south, and will take their places at the feast in the kingdom of God. Luke 13:29 NIV
They feast on the abundance of your house; you give them drink from your river of delights. Psalm 36:8 NIV
As an apricot tree stands out in the forest, my lover stands above the young men in town. All I want is to sit in his shade, to taste and savor his delicious love. He took me home with him for a festive meal, but his eyes feasted on me! Song of Songs 2:3-4 The Message
You will show me the way of life. Being with You is to be full of joy. In Your right hand there is happiness forever. Psalm 16:11 NLV
The angel said to me, "Write: 'How blessed are those who have been invited to the wedding feast of the Lamb!'" Revelation 19:9 CJB
Is this a real feast He is leading us to, an ultimate, festive supper awaiting our rapture? We'll see. Whether the Lord serves an actual banquet, or He pictures for us a sumptuous meal together as the best metaphor for our minds to comprehend the coming life in His presence, is something wonderful to be discovered.
Pattern Revealed
However, notice the parable places a feast with the master in the transition between responsibilities for small and big things. This is an important pattern revealed. We as faithful followers of God are coming into greater leadership and influence in our communities and our nation—but first, enjoy a summer of feasting with Jesus. Take time to linger, lollygag, and savor the precious Word of the Lord. Talk to Him, chat with Him, banter over breakfast, lunch, and dinner. Let's get to baking our dessert as a creative, worshipful expression of Hallelujah and Amen!
"Aunt Matilda's" Cobbler Recipe
from Deep in the Heart cookbook
Fruit Filling:
1 pound fresh apricots, rinsed, pitted, and chopped into small pieces (about 8 fruits)
1 ½ T cornstarch
½ C sugar
¼ t. salt
1 t. almond extract
Add all of these to the baking dish, toss to coat fruit evenly with ingredients, and spread across the bottom of the dish
Dough Topping:
1 C sifted flour
1 ½ t. baking powder
½ t. salt
¼ C sugar
¼ C cold butter (½ stick)
1/3 C milk or buttermilk Brown sugar
In a mixing bowl, combine flour, baking powder, salt, and sugar; stir to mix evenly
Cut butter into small chunks and stir into dough
Pour in milk and mix together until batter is moistened throughout
Now your hands get gooey! Form spoon-sized lumps of dough and plop on top of fruit layer, leaving small gaps in between dough blobs – they don't have to cover fruit completely as dough rises to fill in while baking.
Sprinkle top of dough with brown sugar
Bake for 40-45 minutes until cobbler is lightly browned
Serve warm with vanilla ice cream
This recipe is delicious with all sorts of fruit. The original "Aunt Matilda's" calls for peaches, but my family loves berry cobbler best. When baking with berries or apples, use grated lemon rind instead of almond extract. Add cinnamon to brown sugar when baking with apples.
Glimpse the Feast
I have left one more Scripture for last – savor a parallel passage Revelation 2:1-7 while the cobbler bakes. Jesus gives a blunt report to the church in Ephesus. Like the two faithful servants rewarded above, the church members had been loyal to God, working hard to carry out His commands and avoiding evil practices. They were dutiful and diligent….but they were not truly faithful because they had forgotten their love for the Lord. They did not cultivate their companionship with Him or revel in His presence.
But I hold this against you, that you do not love as you did at first. Revelation 2:5 Philllips
Repent—make T'Shuvah, as it is called in Hebrew—Jesus instructed: Turn immediately to Him. He decreed them to rekindle their romance with God, how gracious is this reissued invitation! They were commanded to cherish Him in adoration, take delight in His company, to love and be loved by God.
I think these two counsels—the feast-moment in the Parable of the Talents and the wake-up call to God's love for the church in Ephesus—are timely callings to us now, a sort of 'stop, drop, and love' command by Jesus, bringing us back to Eden's garden life to glimpse the feast:
The one whose heart is open let him listen carefully to what the Spirit is saying now to all the churches. To the one who overcomes I will give access to feast on the fruit of the Tree of Life that is found in the paradise of God. Revelation 2:7 TPT
My most-loved cobbler recipe comes from the Deep in the Heart cookbook published by the Dallas Junior Forum (Richardson, Tex., Dallas Junior Forum, 1986). Thank you, Mrs. Mallard Tysseland for submitting "Aunt Matilda's Peach Cobbler" recipe.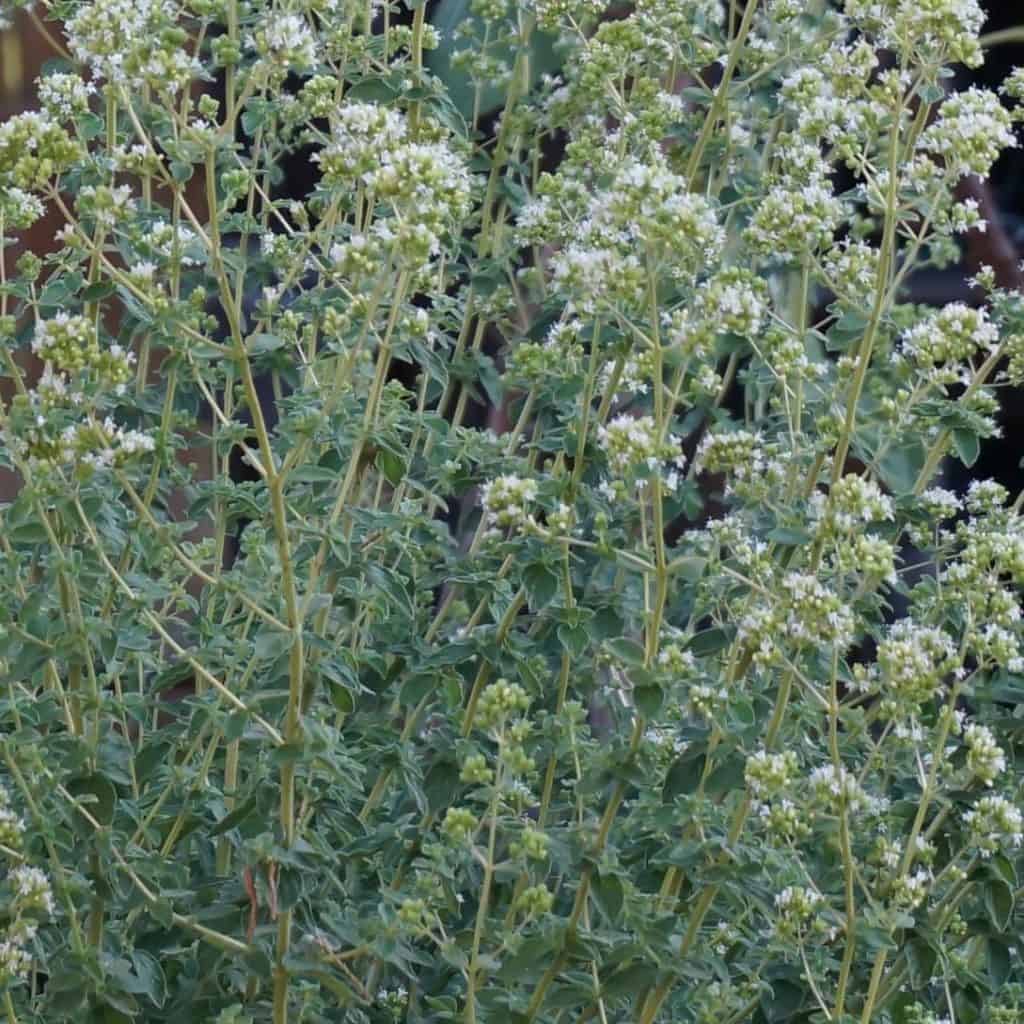 Find more Garden Recipes in the Devotions Blog, celebrating the joys of cooking from the garden
Read more about apples and apricots in "A Word Apple-ly Spoken," from the Pruning devotions in God's Word for Gardeners Bible, near Proverbs 25:11-12, page 737
Coming soon! Apricot trees will be featured in the Plant Guide, where you can find more information on growing plants of the bible in your home garden – grow your faith while growing your garden
Photo Credits: ©Shelley S. Cramm
CEV notes Scripture quotations taken from the Contemporary English Version Copyright © 1991, 1992, 1995 by American Bible Society, Used by Permission.
KJV denotes Scriptures taken from The Holy Bible, King James Version published in 1611, authorized by King James I of England, which is public domain in the United States.
The Message denotes Scripture quotations taken from THE MESSAGE, copyright © 1993, 2002, 2018 by Eugene H. Peterson. Used by permission of NavPress. All rights reserved. Represented by Tyndale House Publishers, a Division of Tyndale House Ministries.
NIV denotes Scripture quotations taken from the Holy Bible, New International Version®, NIV®. Copyright © 1973, 1978, 1984, 2011 by Biblica, Inc.® Used by permission of Zondervan. All rights reserved worldwide. www.zondervan.com The "NIV" and "New International Version" are trademarks registered in the United States Patent and Trademark Office by Biblica, Inc.®
NLT denotes Scripture quotations taken from the Holy Bible, New Living Translation, copyright © 1996, 2004, 2015 by Tyndale House Foundation. Used by permission of Tyndale House Publishers, Inc., Carol Stream, Illinois 60188. All rights reserved.
NLV denotes Scripture quotations taken from the New Life Version, copyright © 1969 and 2003. Used by permission of Barbour Publishing, Inc., Uhrichsville, Ohio 44683. All rights reserved.
PHILLIPS denotes Scripture quotations taken from The New Testament in Modern English by J.B Phillips copyright © 1960, 1972 J. B. Phillips. Administered by The Archbishops' Council of the Church of England. Used by Permission.
NTE denotes Scripture quotations from The New Testament for Everyone are copyright © Nicholas Thomas Wright 2011. www.spckpublishing.co.uk/the-new-testament-for-everyone
WE denotes Scripture quotations taken from THE JESUS BOOK – The Bible in Worldwide English. © 1969, 1971, 1996, 1998 by SOON Educational Publications, Derby DE65 6BN, UK. Used by permission.
VOICE denotes Scripture quotations taken from The Voice™. Copyright © 2012 by Ecclesia Bible Society. Used by permission. All rights reserved.
TPT denotes Scripture quotations taken from The Passion Translation®. Copyright © 2017, 2018, 2020 by Passion & Fire Ministries, Inc. Used by permission. All rights reserved. ThePassionTranslation.com