Let's get right to the point—we're all sweating out here, at least in my southwestern summer. In such a drought as this, the promises in the Bible can seem passé about hope in hard circumstances and refreshment in dry times. Yet how would we know God's Words to be true and reliable unless they are tested? How else would we know they offer real, everlasting relief? Remember: our Father is a gardener, He is practical! His are not hollow Words, but metaphoric "seeds" sown in us when we receive Jesus, intended to thrive and flourish, now and forever. Through them we will find joy in drought.
For through the eternal and living Word of God you have been born again. And this "seed" that he planted within you can never be destroyed but will live and grow inside you forever. 1 Peter 2:23 TPT
And so, it is good to be tested. O, the testing! My garden is searing. I am weary from dragging the hose and trembling at the water bill. Texas farms and gardens have endured nearly 40 days of 100+ degree sun-scorching. Yes, I have retreated to the air-conditioned indoors until September! But hunkered inside, we are singing with Habakkuk and dancing with Zechariah.
Fig trees may not grow figs, and there may be no grapes on the vines. There may be no olives growing and no food growing in the fields. There may be no sheep in the pens and no cattle in the barns. But I will still be glad in the Lord; I will rejoice in God my Savior. The Lord God is my strength. Habakkuk 3:17-19 NCV
"Shout and celebrate, Daughter of Zion! I'm on my way. I'm moving into your neighborhood!" God's Decree. Zechariah 2:10 The Message
These Scriptures resonate with gardening hearts, resounding the inexplicable passion that we have to return to the garden despite interim losses. Scarcity and lack are temporary with the Lord; His programming is always increase, multiply, and fill. We rejoice because He IS God, and His ways of blessing prevail. The more intimately we know Him, the more readily we rely on what He says. His Words carry life with them, life ready to burst forth in our attitude and demeanor if we choose life:
They are not just idle words for you—they are your life. Deuteronomy 32:47 NIV
I've set life and death before you today: both blessings and curses. Choose life, that it may be well with you—you and your children. Deuteronomy 30:19 ISV
What's more, dear gardeners: We are stewards of God's Word, because we are particularly attuned to their reality. They prove themselves again and again as our hands cultivate the earth or windowsill, and are realized in our hearts. As gardeners, then, we are charged with keeping His Words current and flowing into the lives of those around us, soul-watering a withered world. We are guardian-gardeners, play on words intended.
This empowers you to be full of love for your fellow believers. So express this sincere love toward one another passionately and with a pure heart. 1 Peter 2:22 TPT
Joy in Drought
Join me in overcoming grumpiness and offense, and pursuing the promise James reveals:
My fellow believer, when it seems as though you are facing nothing but difficulties, see it as an invaluable opportunity to experience the greatest joy that you can! For you know that when faith is tested it stirs up in you the power of endurance. And then as your endurance grows even stronger, it will release perfection into every part of your being until there is nothing missing and nothing lacking. James 1:2-4 TPT
Actually, the first time I read that a hurtful situation could be considered joy, I just about threw the Book in the trash. Really?! I was inflamed and furious, and ready to stay that way—not interested at all in putting on a "happy face." But neither is He. The Lord is ready to counter the worldly culture in us by offering a true change of heart, and He is not thrown off by the time it takes for us to turn and allow Him to cultivate His joy. So throw the Book if you need to…yet one day you will be ready to dig it out and gobble it up! In His Words you will come to see a welcomed way out.
Let's make a list of more like these since we are not making a list for the nursery anytime soon!
"…And do not be worried, for the joy of the Lord is your strength and your stronghold." Nehemiah 8:10 AMP
For I supply streams of water in the desert and rivers in the wilderness to satisfy the thirst of my people, my chosen ones, so that you, whom I have shaped and formed for myself, will proclaim my praise. Isaiah 43:19 TPT
God will continually revitalize you, implanting within you the passion to do what pleases him. Philippians 2:13 TPT
You will teach me God's way to live. Being with you will fill me with joy. At your right hand I will find pleasure forever. Psalm 16:11 ICB
But we have this treasure in clay pots so that the awesome power belongs to God and doesn't come from us. We are experiencing all kinds of trouble, but we aren't crushed. We are confused, but we aren't depressed. 2 Corinthians 4:7-8 CEB
A voice is calling out: In the wilderness prepare the way for the Lord. In the wasteland make a level highway for our God. Isaiah 40:3 EHV
And I will continue to rejoice because I know that the lavish, festive chorus* of the Spirit of Jesus, the Anointed One, and your intercession for me will bring about my deliverance. Philippians 1:18-19 TPT
Prayer: O Lord, by all other measure my circumstances might make me cranky, but you have overcome my circumstances, hallelujah (John 16:33)! You have given me plenty of Words to lead my mind out of irritation and lack of irrigation. You make a way out of my wilderness of strife and despair. Thank you! You know deep in my heart that I do not want to live as a mirror of the scorched world, but as a refreshing reflection of You. Bless me, Holy Spirit, to pull it together and be strong and joy-filled, an ever-flowing source of your love and adventure, your victory and joy. With God all things are possible: Put my belief in this truth to the test. I have been watching for a miracle rainstorm to deliver me from drought, but the greater miracle is for me to find joy in drought. I love you, Lord, and receive your blessing to endure. Amen.
May God's delightful grace and peace cascade over you many times over! 1 Peter 1:2 TPT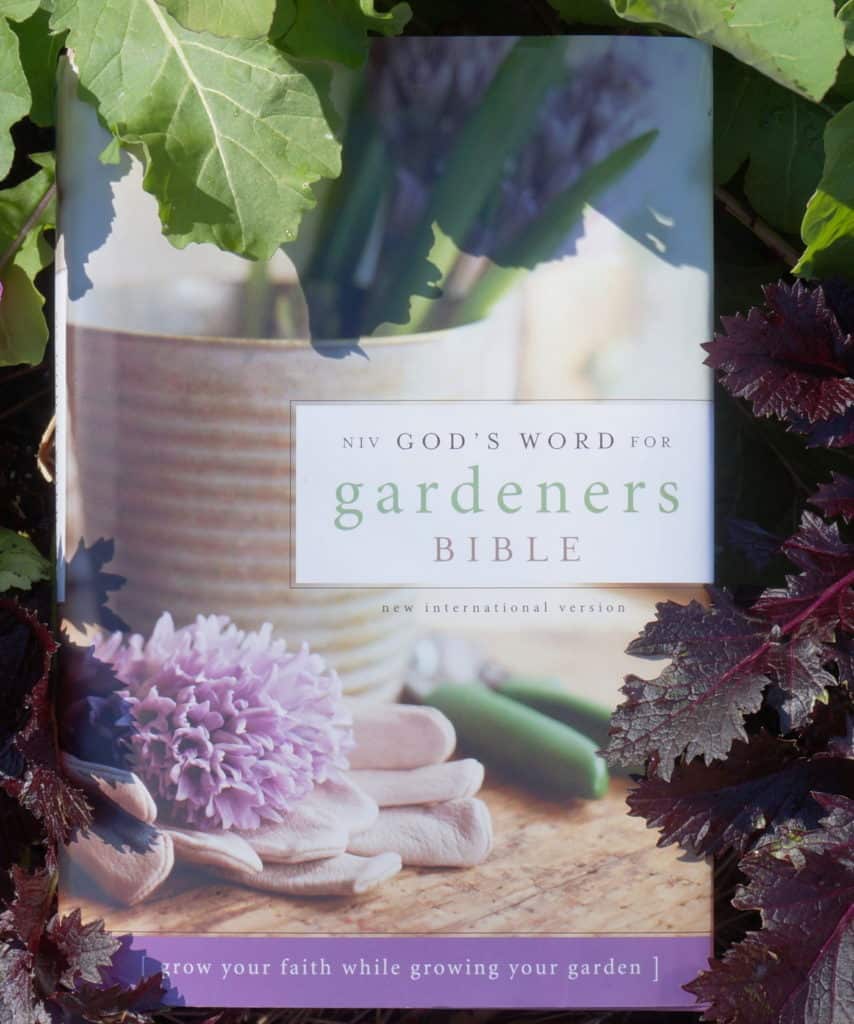 Photo Credits: ©2022 Shelley S. Cramm
AMP notes Scripture quotations taken from the Amplified® Bible, Copyright © 2015 by The Lockman Foundation. Used by permission. www.Lockman.org
CEB notes Scripture quotations taken from the Common English Bible © 2011 Common English Bible, Nashville, Tennessee. All Rights Reserved. The CEB translation was funded by the Church Resources Development Corp, which allows for cooperation among denominational publishers in the development and distribution of Bibles, curriculum, and worship materials.
EHV notes Scripture quotations taken from The Holy Bible, Evangelical Heritage Version® , EHV®, © 2019 Wartburg Project, Inc. All rights reserved. Used by permission.
ICB denotes Scriptures taken from the International Children's Bible®, copyright ©1986, 1988, 1999, 2015 by Thomas Nelson. Used by permission. All rights reserved.
ISV denotes Scripture quotations from The Holy Bible: International Standard Version. Release 2.0, Build 2015.02.09. Copyright © 1995-2014 by ISV Foundation. ALL RIGHTS RESERVED INTERNATIONALLY. Used by permission of Davidson Press, LLC.
The Message denotes Scripture quotations taken from THE MESSAGE, copyright © 1993, 2002, 2018 by Eugene H. Peterson. Used by permission of NavPress. All rights reserved. Represented by Tyndale House Publishers, a Division of Tyndale House Ministries.
NIV denotes Scripture quotations taken from the Holy Bible, New International Version®, NIV®. Copyright © 1973, 1978, 1984, 2011 by Biblica, Inc.® Used by permission of Zondervan. All rights reserved worldwide. www.zondervan.com The "NIV" and "New International Version" are trademarks registered in the United States Patent and Trademark Office by Biblica, Inc.®
NCV denotes Scripture quotations taken from the New Century Version®. Copyright © 2005 by Thomas Nelson. Used by permission. All rights reserved.
TPT denotes Scripture quotations taken from The Passion Translation®. Copyright © 2017, 2018, 2020 by Passion & Fire Ministries, Inc. Used by permission. All rights reserved. ThePassionTranslation.com