A sole sorghum plant in my garden has intrigued me with mystery over the last several months. This spikey grain stood fresh and strong all summer long. As we say, "So long, summer," tomorrow—with the arrival of fall, this Saturday, September 23rd—sorghum florets can draw us to a special devotion for such a time as this.
The lesser-known grain stands sentinel in summer gardens or agricultural fields, robust despite hot days due to its drought tolerance. With the turn of fall, grain heads will now make rustic, dried botanical displays among cornhusks and other autumn harvest decorations. Even more endearing, the plant draws us to deeper revelations for the Days of Awe.
Days of Awe
Sorghum is only mentioned in the Bible in the humble circumstance of Ezekiel's fast. What a timely plant to be drawn to, given that this week is the appointed "Days of Awe;" that is, the ten-day period between Yom Teruah, Feast of Trumpets, and Yom Kippur, Day of Atonement, characterized by careful contemplation, humble reverence, fasting, and moving through remorse to return to the Lord. Sorghum ushers us into such a story of contrition and repentance.
Ezekiel's Call
Against a horrible scenery of distaste for God's pure, good, and holy ways, Ezekiel received the charge to warn and call out for God's people to return to the Lord. Therefore, the first tasks assigned to this holy watchman related to his mouth, his taste. First, he was to eat literally the Words of God; that is, a scroll written with God's message:
Then God said, "Son of man, I am giving you this scroll. Swallow it! Let that scroll fill your body." So I ate the scroll. It was as sweet as honey in my mouth. Ezekiel 3:3 ERV
Next he was commanded to eat a mix of grains made into bread. Ezekiel was called to bear the sins of Israel and Judah by laying on his side, confining his diet to this specific bread:
"Now take some wheat, barley, beans, lentils, and other grains, store them all together and make bread for yourself. This will be your food for the 390 days you are lying on your side. Ezekiel 4:9 TPT
"Other grains," as translated from the Hebrew word dohan in The Passion Translation, are most often spelled out as millet and spelt. However, a number of plant geeks and Biblical botanists have concluded* that sorghum would have been a more likely cultivated ancient grain in this situation, as it is better suited to the dry summers of Israel.
Sorghum vs. Millet
Sorghum, Sorghum bicolor, is an annual grain grown from seed, with broad, linear, leaves, and hearty green hues, part of the Poaceae family. As the plant first grows, it resembles American corn, though leaves have a little ripple to their edges and fill in primarily at the bottom part of the plant. Soon slender stems send up tufts of densely packed racemes, florets changing color from pale green to russet brown as seeds mature. Several new flower stems continue to emerge from plants throughout the summer, not one-and-done like spring-harvested wheat and barley. Sorghum survives bright sunlight with modest watering, also tolerating some shade. Seed heads stand tall above garden shrubs and low-growing annuals, filling in flower beds with rich, deep green foliage and floral pops of earthy texture.
Sorghum has a sweetness to its taste and is typically sold in flour form in specialty supermarkets. It is also available as a sweet syrup, a favorite in the south. The crop goes by the common name "milo," and is grown for grazing herds and waterfowl as well.
Dohan, the Hebrew word referring to this grain, is mentioned in the Bible only in Ezekiel's bread verse, traditionally translated as millet. Millet is also a lesser-known grain, Panicum milliaceum, belonging to Poaceae, the grass family. Its plant form and cultivation are similar to sorghum, yet millet flowers with a looser, breezy structure, similar to oats, atop its central stems. It requires more consistent irrigation than sorghum, or summers with dependable rainfall.
Ornamental millets, like 'Purple Majesty,' may be more familiar to gardeners; however, these garden-and-florist plants are Pennisetum glaucum cultivars and non-edible. For more on millet crops, read "Growing Millets for Grain, Forage or Cover Crop Use," by Rob Myers, Missouri Extension Service.
Both grains are regular ingredients for birdseed and processed for animal fodder as well as for human diets. Their popularity is growing as gluten-free grain options and are highly nutritious.
My Sorghum Story
My all-of-a-sudden delight and curiosity for sorghum is this: the plant came to my garden this summer as a sheer gift! No, a friend did not give me a plant or packet full of sorghum seed…my surprise sorghum must have arrived by bird!?
I never cast any seed myself, yet one day in the late spring, I noticed some sprouting leaves of what I thought was corn. Since I had not scattered any corn kernels either, perhaps a random one was left over from another year's crop, I thought? As the seedling grew, its ribbony leaves seemed different than those of budding cornstalks, and a stout, central stalk did not come up. In fact, the plant did not grow much beyond knee-high.
After another week or so, a sort of reed-type stem developed; soon a seedhead mop of buds amassed, and I was meeting sorghum for the first time. Our Texas summer steamed along, and I scrambled to keep things well-watered, yet sorghum seemed to hardly notice daily temperatures topping over 100 degrees. Sorghum stood graceful and unwavering, never a trace of wilt or wither.
Sorghum's Spiritual Picture
What a picture of atonement for the Day nearly upon us: I did nothing to deserve this nourishing plant. I did not choose or plan for it; I neither planted nor cultivated it. I have only watched it grow, beaming in early morning light, receiving its mysterious blessing and beauty.
Now after a season of enjoying its handsome grain heads and lush, emerald leaves, I have a few stalks to arrange in an autumn display, and great garden designs dreamed up from seed-saving for next year. I proclaim, "Sheer gift!" a phrase that I love from The Message translation:
It came as a sheer gift to me, a real surprise, God handling all the details. Ephesians 3:7 The Message
Though sorghum is associated with Ezekiel's hard-pressed obedience, his intercessory acts on behalf of God's people requiring his severe contrition move through judgement to blessing, and joyful revelations of God's grace in chapters 36-38, like receiving and beholding a lavish gift.
"You will be my people, and I will be your God. I will save you from everything impure within you." Ezekiel 36:28-29 TPT
Day of Atonement
The prophet patterned the Day of Atonement—
"It is to be a permanent regulation for you that on the tenth day of the seventh month you are to deny yourselves and not do any kind of work, both the citizen and the foreigner living with you. For on this day, atonement will be made for you to purify you; you will be clean before Adonai from all your sins." Leviticus 16:29-30 CJB
Just as the High Priest entered the Holy of Holies to make atonement on behalf of the people for their sins, so Ezekiel laid on his side before God, symbolically bearing the people's burdens of years spent in offenses to His Holiness. Which in turn pointed to our Savior, Jesus—the One and Only who sacrificed for all time and all people to be returned to God.
God presented Christ as a sacrifice of atonement, through the shedding of his blood—to be received by faith. Romans 3:25 NIV
The Days of Awe and the Day of Atonement are practiced in self-denial and humility, making inventory of our anxious, malignant ways, but the Day is ultimately about looking to the One who has made our atonement. Ezekiel was called to bearing the people's sins for over a year by laying on his side, a foretaste of what Jesus said:
Greater love has no one than this: to lay down one's life for one's friends. John 15:13 NIV
Let the following Scriptures fill your mind and heart as they layer and amplify the Lord's ways:
Search me, O God, and know my heart; Try me and know my anxious thoughts; And see if there be any hurtful way in me, And lead me in the everlasting way. Psalm 139:23-24 LSB
For God so loved the world that He gave His only begotten Son, that whosoever believeth in Him should not perish, but have everlasting life. John 3:16 KJV
You'll remember your past life and face the shame of it, but when I make atonement for you, make everything right after all you've done, it will leave you speechless.'" Decree of God, the Master. Ezekiel 16:63 The Message
Sweet and Sustaining
In turn, sorghum brings us back around to Ezekiel's experience, as the grain is both sweet and sustaining, resounding the prophet's diet of the scroll and the bread. Let the following Scripture line up, a chiastic** arrangement in the manner of Ezekiel's book, bring you a sense of life with the Lord in His Word to which His atonement restores us:
Then He fed you with bread from heaven which you and your fathers had not known. He did this to make you understand that man does not live by bread alone. But man lives by everything that comes out of the mouth of the Lord. Deuteronomy 8:3 NLV
The people of Israel called the bread manna. It was white like coriander seed and tasted like wafers made with honey. Exodus 16:31 NIV
Then God said, "Son of man, I am giving you this scroll. Swallow it! Let that scroll fill your body." So I ate the scroll. It was as sweet as honey in my mouth. Ezekiel 3:3 ERV
How sweet are your words to my taste, sweeter than honey to my mouth! Psalm 119:103 NIV
"Now take some wheat, barley, beans, lentils, and other grains, store them all together and make bread for yourself. This will be your food for the 390 days you are lying on your side. Ezekiel 4:9 TPT
Let me live that I may praise you, and may your laws sustain me. Psalm 119:175 NIV
The Word became flesh and took up residence among us. We observed His glory, the glory as the One and Only Son from the Father, full of grace and truth. John 1:14 HCSB
I am the living bread which came down from heaven: if any man eat of this bread, he shall live for ever: and the bread that I will give is my flesh, which I will give for the life of the world. John 6:51 KJV
That the Lord Jesus the same night in which he was betrayed took bread; and when he had given thanks, he broke it and said, Take, eat: this is my body, which is broken for you; this do in remembrance of me. 1 Corinthians 11:23-24 JUB
Closing Prayer
O God, Ezekiel's time of contrition and repentance comes with a measure of foreboding, but now I see how this story connects to Your mysteries. Thank you for a surprise grain growing in a garden to garner my attention. I am glad to return to layers of allusions in Your Word about its sweet taste and its bread-like sustenance for my soul. O miraculous Manna, thank You for Your continual feast as long as I keep close to You. From garden to table, You are my God and I want to savor Your everlasting ways. I do not deserve the life You gave me but Your grace, forgiveness, and redemption are the only way I want to live. Thank you, Holy Father! Amen.
"I'm telling you the most solemn and sober truth now: Whoever believes in me has real life, eternal life. I am the Bread of Life. Your ancestors ate the manna bread in the desert and died. But now here is Bread that truly comes down out of heaven. Anyone eating this Bread will not die, ever. I am the Bread—living Bread!—who came down out of heaven. Anyone who eats this Bread will live—and forever! The Bread that I present to the world so that it can eat and live is myself, this flesh-and-blood self." John 6:50-52 The Message
*Harold Moldenke, modern father of Biblical plant study with his through examination of natural history and the Scriptures in Plants of the Bible (Waltham, Mass.: Chronica Botanica Co., 1952), proposed that dohan was a more general botanical term, not species specific, encompassing sorghum, millet, and Italian millet, Setaria italica. Dr. Lytton John Musselman offers this insight on his website, Bible Plants at Old Dominion University
**Many thanks to The Passion Translation for pointing out the chiastic structure of the Book of Ezekiel. Chiastic parallelism is a form of poetry in Hebrew where parallel concepts, like matched couplets, form a pattern, A-B-C-C-B-A or A-B-C-D-C-B-A. See this pattern in the Devotions Blog Digging into the Roots of the Fall Feasts
But wait, there's more! Dig into many more devotions and hidden meanings in horticulture in my latest book, My Father is the Gardener, Illustrated beautifully by Layla Luna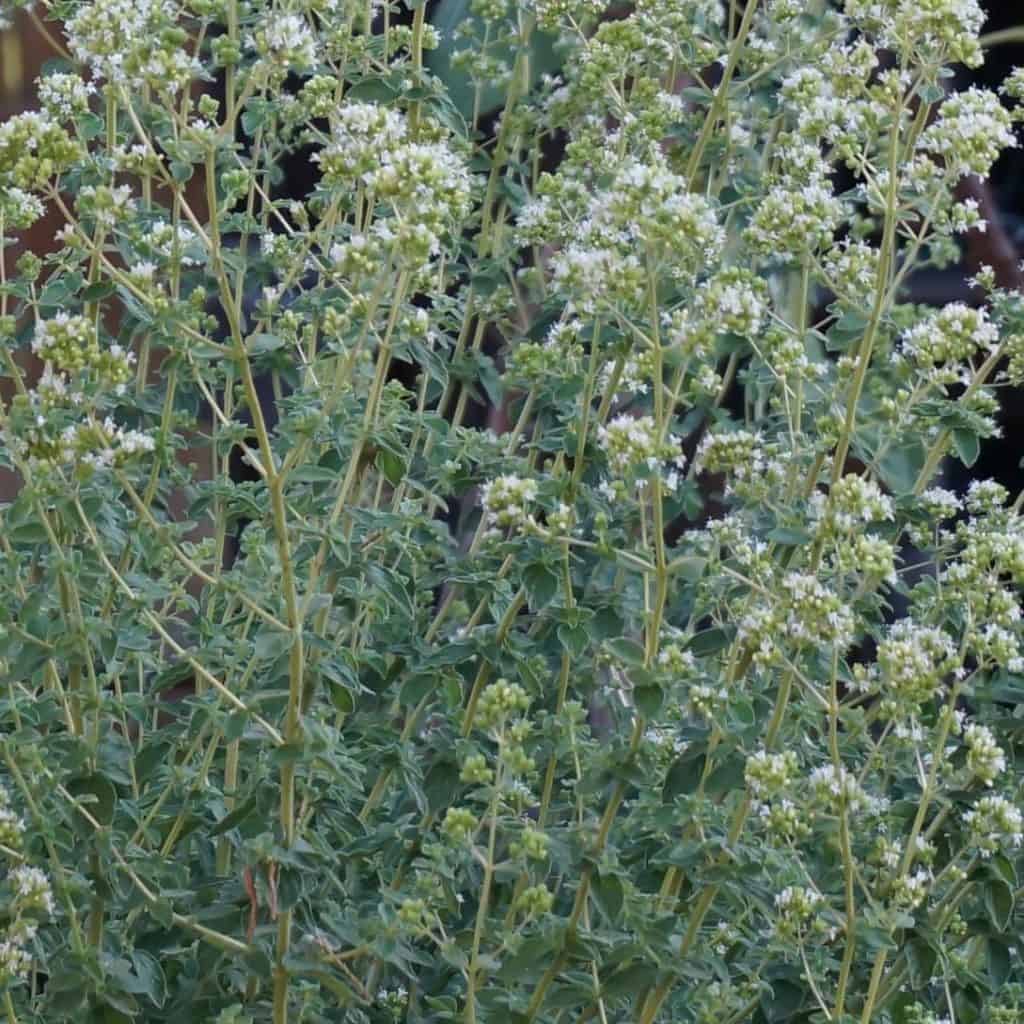 Photo Credits: ©2019 Michele Dorsey Walfred Flickr photo – Sorghum, Grown in Delaware as a grain to feed chickens. All garden photos ©2023 Shelley S. Cramm
CJB notes Scripture quotations taken from the Complete Jewish Bible by David H. Stern. Copyright © 1998. All rights reserved. Used by permission of Messianic Jewish Publishers, 6120 Day Long Lane, Clarksville, MD 21029. www.messianicjewish.net.
ERV denotes Scripture quotations taken from the HOLY BIBLE: EASY-TO-READ VERSION © 2014 by Bible League International. Used by permission.
HCSB denotes Scripture quotations taken from the Holman Christian Standard Bible®, Copyright © 1999, 2000, 2002, 2003, 2009 by Holman Bible Publishers. Used by permission. Holman Christian Standard Bible®, Holman CSB®, and HCSB® are federally registered trademarks of Holman Bible Publishers.
JUB denotes Scripture quotations taken from The Holy Scriptures Jubilee Bible 2000 (From the Scriptures of the Reformation) Copyright © 2013, 2020. Translated and Edited by Russell M. Stendal.
KJV denotes Scriptures taken from The Holy Bible, King James Version published in 1611, authorized by King James I of England, which is public domain in the United States.
LSB denotes Scripture quotations taken from the Legacy Standard Bible Copyright ©2021 by The Lockman Foundation All rights reserved. Managed in partnership with Three Sixteen Publishing Inc. LSBible.org
The Message denotes Scripture quotations taken from THE MESSAGE, copyright © 1993, 2002, 2018 by Eugene H. Peterson. Used by permission of NavPress. All rights reserved. Represented by Tyndale House Publishers, a Division of Tyndale House Ministries.
NIV denotes Scripture quotations taken from the Holy Bible, New International Version®, NIV®. Copyright © 1973, 1978, 1984, 2011 by Biblica, Inc.® Used by permission of Zondervan. All rights reserved worldwide. www.zondervan.com The "NIV" and "New International Version" are trademarks registered in the United States Patent and Trademark Office by Biblica, Inc.®
NLV denotes Scripture quotations taken from the New Life Version, copyright © 1969 and 2003. Used by permission of Barbour Publishing, Inc., Uhrichsville, Ohio 44683. All rights reserved.
TPT denotes Scripture quotations taken from The Passion Translation®. Copyright © 2017, 2018, 2020 by Passion & Fire Ministries, Inc. Used by permission. All rights reserved. ThePassionTranslation.com