There is nothing like a long-awaited flower bloom, no matter the size, to fill one's heart with joy! Never mind that flowers are fleeting: Momentary blossoms unfolding bring monumental radiance. Though winter's darker days are settling in, three plants from the Holy Land continue to bloom bright, gracing the landscape with white flowers, like secret sentinels of God's holy promise:
The light shines in the darkness, and the darkness has not overcome it. John 1:5 ESV
It was a chance re-read of Nogah Hareuveni's Nature in Our Biblical Heritage that caught my attention with the floral detail that I had forgotten. Winter crocus, narcissus, and cyclamen bloom a succession of white flowers through the winter, preceding the flourish of red in the spring, or darom adom, which vivifies the vernal fields in Israel's southern region. I have been so captivated by the red parade of anemones, tulips, and poppies in recent years—the designated "flowers of the field"—that I whipped right past winter's white flowers.
Around the month of Tevet, the wild, uncultivated fields are covered mostly with white or pale lavender flowers: the last of the crocuses, myriads of narcissus, and bright cyclamens. Toward the middle of the month of Shvat, the almond tree adorns the landscape in a blaze of snowy white blossoms. white and red anemones sparkle in the fields…

Nogah Hareuveni, Nature in Our Biblical Heritage, 1980
Connecting once again to Hareuveni's insight ushers in ideas for winter garden design and botanical gifts for Christmas—and always the craze to seek light in the Word of God.
…the people living in darkness have seen a great light; on those living in the land of the shadow of death a light has dawned. Matthew 4:16, quoting Isaiah 9:1-2 NIV
Winter Crocus
Winter crocus, Crocus hyemalis, are a species of crocus special to the countryside of Israel. They have found fondness in Israeli hearts because they bloom about the time of Chanukah, ongoing through December 6th. Hareuveni wrote that each flower bud, with its all-white, columnar stature, "looks like a little candle," reminiscent of the candles lit each night during Chanukah, the beloved tradition of this Feast of Dedication. Little white candles glowing in every hand across the sanctuary is my favorite part of our Christmas eve service, endearing me as well to these little candle-flowers, reflecting God's triumphant light.
Since the appearance of our Savior, nothing could be plainer: death defeated, life vindicated in a steady blaze of light, all through the work of Jesus. 2 Timothy 1:10 The Message
Like saffron crocus, Crocus sativa, winter crocus send up tufts of leaves first, forest green with a white stripe down the center of the leaf. A week or so later, flower tips emerge, budding and flowering over a few more days. The bright, white flowers open in the sunshine to reveal their golden centers with fuzzy stamens, closing up overnight. Blossoms last only a handful of days, yet each bulb yields several succeeding flowers.
Crocus hyemalis are hard to find commercially, and I ordered this pair from a grower in Israel. Many Bible translations name crocus in recounting Isaiah's joy. It has been a treat to imagine the Biblical landscape bursting back to flower-life as I have watched this little pot bloom in my garden, remembering God's triumph over death and dead-ends told in returning seasons of blooming brilliance.
The desert and the parched land will be glad; the wilderness will rejoice and blossom. Like the crocus, it will burst into bloom; it will rejoice greatly and shout for joy. Isaiah 35:1-2 NIV
Narcissus
Narcissus are also grown from bulbs; Narcissus tazetta is the species found in the fields of Israel, sending up clusters of dainty, mini-daffodil blooms to perfume the barren season. There are many cultivars of N. tazetta to grow in the garden, planted in fall for a winter or early spring display. Most of them have deep yellow, golden, or pale orange cups, a distinctive petal structure in the center of each flower face. A surrounding petal-fan is usually a lighter shade of white or lemony yellow. Naturalized, they bloom in clumps, bright and showy against a backdrop of dormant grass and leaf mold.
Who is this that appears like the dawn, fair as the moon, bright as the sun, majestic as the stars in procession? Song of Songs 6:10 NIV
'Paper white' is a cultivar of N. tazetta, beloved at Christmas time because they force easily, which is to say: Enjoy them inside! Plop a few bulbs in a pot or shallow bowl, add soil, water, gravel, or decorative glass pebbles, keep moist, and watch the bulbs grow and bloom to add outstanding white flowers to your holiday cheer. They sweeten the air with remarkable fragrance and increase the season's sense of anticipation.
Paper whites are easy to find in local nurseries, florists, or online retailers, commonly sold wherever you might shop for botanical gifts for the holiday season. Additionally, many florists sell paper whites as cut flowers (that's how I first met them!), adding starry brilliance among arrangements of evergreenery. Narcissus are not named in the Bible, yet most Biblical botanists assign them as the "rose" or "lily" of Song of Songs, perhaps an allusion to their standout quality—paper whites especially stand tall as they rise up to flower. Some also consider them among Isaiah's blooming wilderness (Isaiah 35:1-2 above).
She Speaks: I am merely a rose from the land of Sharon, a lily from the valley. He Speaks: My darling, when compared with other young women, you are a lily among thorns. Song of Songs 2:1-2 CEV
Cyclamen
Cyclamen plants give another bright, breathtaking display of white flowers in winter. Grown from corms, cyclamen species produce a central mass of dark green-blue broadleaves, intriguingly variegated, generally heart-shaped. There are vivid red and magentas, along with ballet pink varieties available, but the white flowers are fresh and crisp, complementing blue-hued evergreens with distinction. Plants' centers send up sturdy brown stems, arching over with a tear-drop bud, reminiscent of a shepherd's crook. Buds open unlike any other flower, stamen and pistils faced downward, petals blown upwards in fluttery form.
Even when the way goes through Death Valley, I'm not afraid when you walk at my side. Your trusty shepherd's crook makes me feel secure. Psalm 23:4 The Message
Cyclamen are native to the Holy Land and the greater Mediterranean region, although they are hidden from any direct mention in Scripture. Books about the plants of Israel always include cyclamen; plants of the Bible books never do—except for Dr. Hareuveni's mention, that is. With his confirmation, I like to imagine that cyclamen were bright spots to the winter comings and goings of the Bible's prophets, leaders, and shepherds. How fun to ascribe to the cherished flowers verses about routes and pathways and plant them along garden paths.
I will lead the blind by ways they have not known, along unfamiliar paths I will guide them; I will turn the darkness into light before them and make the rough places smooth. These are the things I will do; I will not forsake them. Isaiah 42:16 NIV
Cyclamen are frost tender but good news! They make excellent indoor plants without need for sunny windowsill. Indirect light is best for these beauties that will bloom now through winter's end. Cyclamen are popular for holiday color, sold in home garden centers and nurseries. Let them fill vintage teacups or festive Christmas ware for unique Christmas gifts or refreshing home decor.
Come, descendants of Jacob, let us walk in the light of the Lord. Isaiah 2:5 NIV
But if we walk in the light, as he is in the light, we have fellowship with one another, and the blood of Jesus, his Son, purifies us from all sin. 1 John 1:7 NIV
Your word is a lamp for my feet, a light on my path. The unfolding of your words gives light; it gives understanding to the simple. Psalm 119:105,130 NIV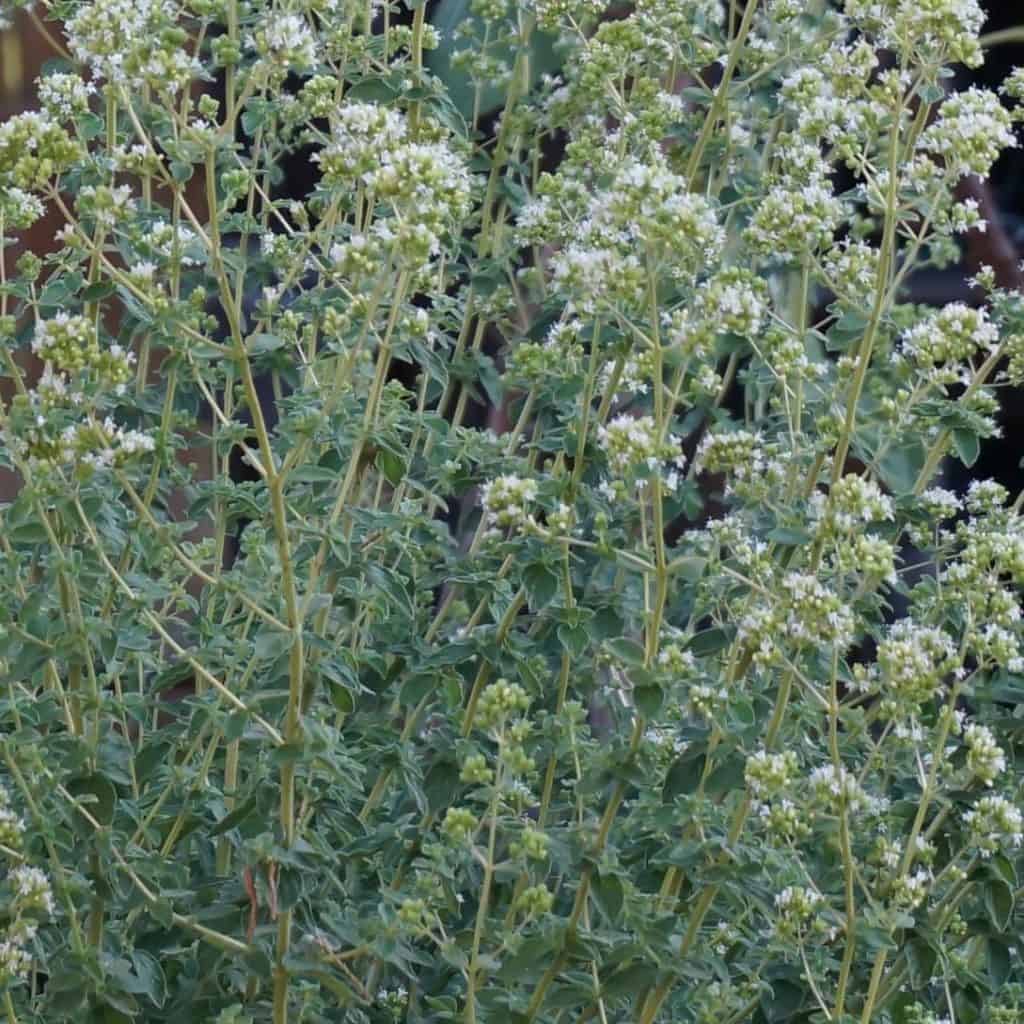 Photo Credits: ©Rontav123 | Dreamstime.com Beautiful wild fragrant Narcissus flowers; Narcissus tazetta, bunch-flowered narcissus, in full bloom at Nov Meadow nature reserve. Golan Heights, Israel
All other photos ©2020-21 Shelley S. Cramm
I ordered Crocus hyemalis bulbs from Seeds of Peace, here is the link: https://seedsofpeace.info/product/crocus-hyemalis-2/
Special thanks to Nicholson Hardie Nursery & Garden Center, Dallas, TX, for your stock of narcissus and cyclamen, visit www.nicholson-hardie.com
CEV notes Scripture quotations taken from the Contemporary English Version Copyright © 1991, 1992, 1995 by American Bible Society, Used by Permission.
ESV denotes Scripture quotations taken from The ESV® Bible (The Holy Bible, English Standard Version®). ESV® Text Edition: 2016. Copyright © 2001 by Crossway, a publishing ministry of Good News Publishers. The ESV® text has been reproduced in cooperation with and by permission of Good News Publishers. Unauthorized reproduction of this publication is prohibited. All rights reserved.
The Message denotes Scripture quotations taken from THE MESSAGE, copyright © 1993, 2002, 2018 by Eugene H. Peterson. Used by permission of NavPress. All rights reserved. Represented by Tyndale House Publishers, a Division of Tyndale House Ministries.
NIV denotes Scripture quotations taken from the Holy Bible, New International Version®, NIV®. Copyright © 1973, 1978, 1984, 2011 by Biblica, Inc.® Used by permission of Zondervan. All rights reserved worldwide. www.zondervan.com The "NIV" and "New International Version" are trademarks registered in the United States Patent and Trademark Office by Biblica, Inc.®