"Wanderer, come home," are lyrics bellowed by singer David Crowder, in a serenade inviting our return to God. I was singing along recently, and it struck me that the phrase's tender summons reveals a waltzing embrace of the Feast of Tabernacles, the Biblical festival that began last Sunday, an eight-day appointment to meet the Lord; it is God's biggest garden event of the year!
The simple essence of the holiday is to create a sukkah, a temporary shelter or tent or booth or tabernacle, outside in the garden to represent the migrant housing in which the Israelites lived while moving from slavery in Egypt to the land promised to them by God.
You are to live in sukkot for seven days; every citizen of Isra'el is to live in a sukkah, so that generation after generation of you will know that I made the people of Isra'el live in sukkot when I brought them out of the land of Egypt; I am Adonai your God.'" Leviticus 23;42-43 CJB
The interim life wandering the Sinai Desert was a mix of discomfort, disorientation, manna meals, and temporary dwellings. Yet God was with them, O Emmanuel. Despite the foreign conditions, the Israelites could continually comprehend His presence, for God appeared nearby as a pillar of cloud by day and a pillar of fire by night.
The Lord found Jacob in a wild land, in a desolate land, in a howling wasteland. He encircled him. He cared for him. He guarded him like the pupil of his eye. As an eagle rises from its nest and hovers over its young, then spreads its wings to catch them and carries them on the edge of its wings, so the Lord alone led Israel. Deuteronomy 32:9-12 EHV
God's presence and provision become the heart of the Feast of Tabernacles celebration, and the temporary shelters contrast eternal life with God. Joy-filled dinners are held each night in the sukkah, families gathered outdoors to abundant tables spilling over with harvest foods and fruits. The scenes resound God's everlasting communion with His people and the feast we will be sharing with Him. Celebrate with great joy, the Lord Commands!
People will come from east and west and north and south, and will take their places at the feast in the kingdom of God. Luke 13:29 NIV
Let us take this singsong phrase word by word and see them as flourishing God's desire all along: To dwell with His people.
Link to David Crowder's song on YouTube
Wanderer
God knows we wander; God often must initiate His people's wandering, implicated in the exile from Eden, sprouted in Cain's tragic cry, fully bloomed in circling the Sinai and expulsion to Babylon. This corporate history echoes the personal prone-to-wander nature of the human soul, exposed in the Parable of the Lost Son and the metaphors of people like sheep. "Wanderer" is a temperate rebuke, a let's-be-real pet name to beckon our attention back to Him.
So the Lord God banished him from the Garden of Eden Genesis 3:23 NIV
Then Cain said to the Lord, "This punishment is more than I can bear! You are forcing me to leave the land, and I will not be able to be near you or have a home! Now I must wander from place to place, and anyone I meet could kill me." Genesis 4:13-14 ERV
Pharaoh will say of the Israelites: They are wandering around the land in confusion; the wilderness has boxed them in. Exodus 14:3 CSB
Thus says the Lord about this people: They so love to wander that they cannot restrain their feet. The Lord takes no pleasure in them; now he remembers their guilt, and will punish their sins. Jeremiah 14:10 NABRE
This is what the Lord, the God of Israel, says: 'Like these good figs, I regard as good the exiles from Judah, whom I sent away from this place to the land of the Babylonians. My eyes will watch over them for their good, and I will bring them back to this land. Jeremiah 24:5-6 NIV
My people have been lost sheep; their shepherds have led them astray and caused them to roam on the mountains. They wandered over mountain and hill and forgot their own resting place. Jeremiah 50:6 NIV
Not long after that, the younger son got together all he had, set off for a distant country and there squandered his wealth in wild living. Luke 15:13 NIV
When he looked out over the crowds, his heart broke. So confused and aimless they were, like sheep with no shepherd. Matthew 9:36 The Message
You had wandered away like sheep. Now you have returned to the one who is your shepherd and protector. 1 Peter 2:25 CEV
Come
God issues an invitation to return to His presence, a constant call to come to Him. He patiently reminds us that the best place for us to be is with Him, guarded by his Word, command, Torah. Besides, He is delighted with us! Our company is His pleasure, our focused attention is His joy. "Come" is a beckoning to turn to Him, return to Him, seek Him, keep our thoughts on Him, be with Him…to answer His invitation by moving towards Him. He has made this His last Word to us in Revelation: Come.
"—I am the One you are looking for." John 4:26 TPT
"When you come looking for me, you'll find me. "Yes, when you get serious about finding me and want it more than anything else, I'll make sure you won't be disappointed." God's Decree. "I'll turn things around for you. I'll bring you back from all the countries into which I drove you"—God's Decree—"bring you home to the place from which I sent you off into exile. You can count on it. Jeremiah 29:13-18 The Message
Then Joshua told the Israelites, "Come closer and listen to the words of the Lord your God." Joshua 3:9 CSB
Come, my children, listen to me; I will teach you the fear of the Lord. Psalm 34:11 NIV
So the young son set off for home. From a long distance away, his father saw him coming, dressed as a beggar, and great compassion swelled up in his heart for his son who was returning home. The father raced out to meet him, swept him up in his arms, hugged him dearly, and kissed him over and over with tender love. Luke 15:20 TPT
"Lord, if it's you," Peter replied, "tell me to come to you on the water." "Come," he said. Matthew 14:28-29 NIV
Come to me, all who labor and are heavy laden, and I will give you rest. Matthew 11:28 ESV
Then Jesus said, "Let the little children come to me and do not hinder them, because the kingdom of heaven belongs to such as these." Matthew 19:14 EHV
The Spirit and the bride say, "Come!" And let the one who hears say, "Come!" Let the one who is thirsty come; and let the one who wishes take the free gift of the water of life…He who testifies to these things says, "Yes, I am coming soon." Amen. Come, Lord Jesus. Revelation 22:17, 20 NIV
Home
God has created a place for us to be together with Him. It is both the intimacy of our hearts and a dwelling place, a home. His presence is a shelter, a secure guarding; in English, we can enjoy the homonymic connection of guarding and garden, illuminating the guarding place that Eden was, the first home meeting between God and His people. The sukkah, with tree branches cut to create its canopy roof, represents the fellowship with God under the arboreal canopy of Eden, sweet, pleasant, good, fresh, and lively. Such are the joys of home with God.
I heard a loud voice from the throne say, "See! God's Sh'khinah is with mankind, and he will live with them. They will be his people, and he himself, God-with-them, will be their God. Revelation 21:3 CJB
I will place my Dwelling in your midst, and I will not at all detest you. I will walk about in your midst, and I will be your God, and you will be my people. Leviticus 26:11-12 EHV
And the Word became flesh, and did tabernacle among us, and we beheld his glory John 1:14 YLT
Adonai, you have been our dwelling place in every generation. Before the mountains were born, before you had formed the earth and the world, from eternity past to eternity future you are God. Psalm 90:1-2 CJB
The everlasting God is a dwelling place, and his eternal arms are under you. Deuteronomy 33:27 EHV
When you abide under the shadow of Shaddai, you are hidden in the strength of God Most High. He's the hope that holds me and the stronghold to shelter me, the only GOD for me, and my great confidence. Psalm 91:1-2 TPT
In that day the Branch of the Lord will be beautiful and glorious, and the fruit of the land will be the pride and glory of the survivors in Israel…Then the Lord will create over all of Mount Zion and over those who assemble there a cloud of smoke by day and a glow of flaming fire by night; over everything the glory will be a canopy. It will be a shelter and shade from the heat of the day, and a refuge and hiding place from the storm and rain. Isaiah 4:2, 5-6 NIV
As the Father has loved me, so have I loved you. Abide in my love. John 15:9 ESV
Prayer: O Lord, thank You for summoning my wandering heart! Help me come back to You; serenade me in the sukkah, that I may turn from my migrant ways to You. I love you, Lord Jesus, and hope in You to show me how to abide in You – let me trade my "temporary shelters" for the eternal life I have with You. While this festival may seem to have traditions and practices foreign to me, show me how to celebrate with You. The branches and fruit have called to my gardener's curiosity! Bring Your presence home to me, to your person of the land. Let this wanderer come home, hallelujah!
But you, mountains of Israel, will produce branches and fruit for my people Israel, for they will soon come home. Ezekiel 36:8 NIV
"Come as you Are" Written by David Crowder, Ben Glover, and Matt Maher © 2014 9t One Songs, Ariose Music, Inot Music, sisters Music, Thankyou Music, Valley of Songs Music, worshiptogether.com Songs (admin. Capitol CMG Publishing) Link to the song on YouTube
Do you love connecting God's Word to your gardening work? You will love my new book, My Father is the Gardener, Devotions in Botany and Gardening of the Bible, order at this link and enjoy!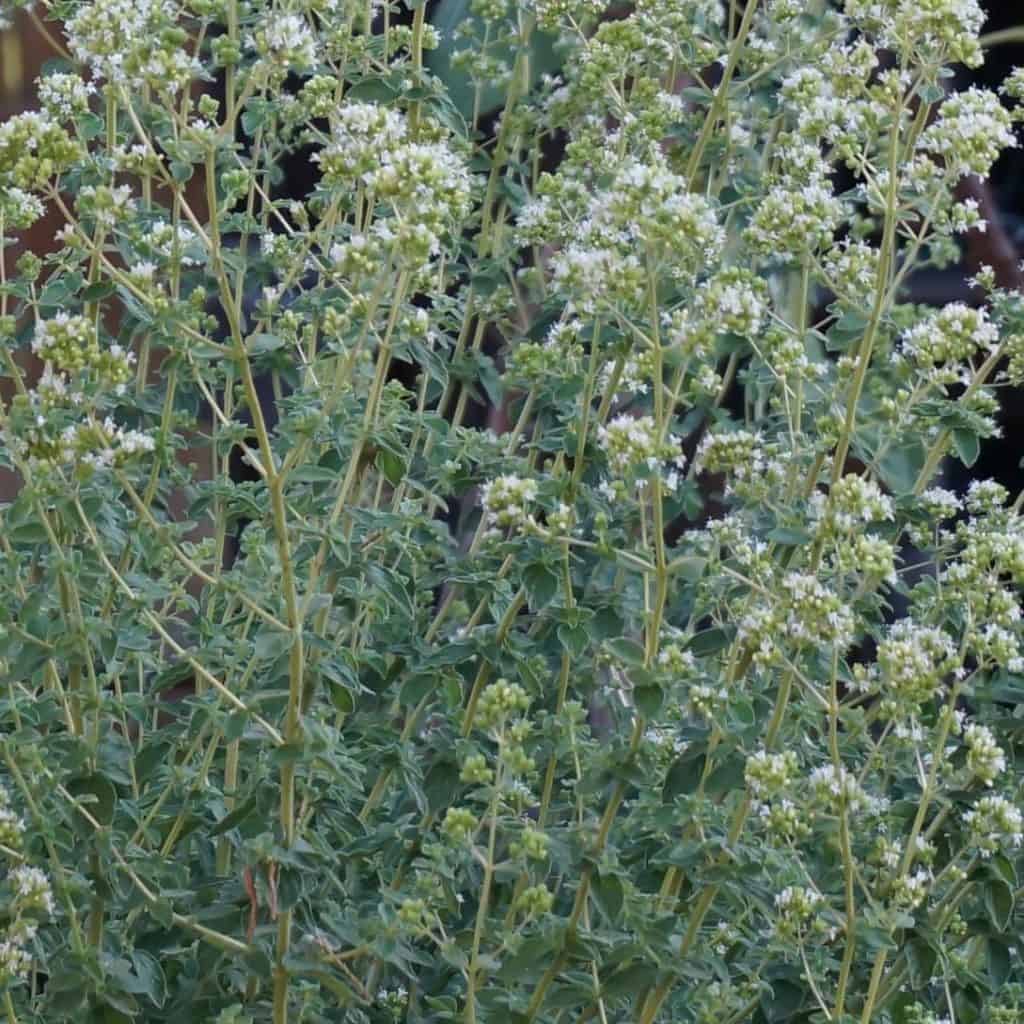 Photo Credits: © 2010 Kavram | Dreamstime.com – The Branches Of The Myrtle Photo – The branches of the plant to the ritual Jewish religious holiday of Sukkot; all other photos ©Shelley S. Cramm
CEV notes Scripture quotations taken from the Contemporary English Version Copyright © 1991, 1992, 1995 by American Bible Society, Used by Permission.
CJB notes Scripture quotations taken from the Complete Jewish Bible by David H. Stern. Copyright © 1998. All rights reserved. Used by permission of Messianic Jewish Publishers, 6120 Day Long Lane, Clarksville, MD 21029. www.messianicjewish.net.
CSB notes Scripture quotations taken from the Christian Standard Bible®, Copyright © 2017 by Holman Bible Publishers. Used by permission. Christian Standard Bible® and CSB® are federally registered trademarks of Holman Bible Publishers.
EHV notes Scripture quotations taken from The Holy Bible, Evangelical Heritage Version® , EHV®, © 2019 Wartburg Project, Inc. All rights reserved. Used by permission.
ERV denotes Scripture quotations taken from the HOLY BIBLE: EASY-TO-READ VERSION © 2014 by Bible League International. Used by permission.
ESV denotes Scripture quotations taken from The ESV® Bible (The Holy Bible, English Standard Version®). ESV® Text Edition: 2016. Copyright © 2001 by Crossway, a publishing ministry of Good News Publishers. The ESV® text has been reproduced in cooperation with and by permission of Good News Publishers. Unauthorized reproduction of this publication is prohibited. All rights reserved.
The Message denotes Scripture quotations taken from THE MESSAGE, copyright © 1993, 2002, 2018 by Eugene H. Peterson. Used by permission of NavPress. All rights reserved. Represented by Tyndale House Publishers, a Division of Tyndale House Ministries.
NABRE denotes Scripture texts taken from the New American Bible, revised edition © 2010, 1991, 1986, 1970 Confraternity of Christian Doctrine, Inc., Washington, DC All Rights Reserved. No part of this work may be reproduced or transmitted in any form or by any means, electronic or mechanical, including photocopying, recording, or by any information storage and retrieval system, without permission in writing from the copyright owner.
NIV denotes Scripture quotations taken from the Holy Bible, New International Version®, NIV®. Copyright © 1973, 1978, 1984, 2011 by Biblica, Inc.® Used by permission of Zondervan. All rights reserved worldwide. www.zondervan.com The "NIV" and "New International Version" are trademarks registered in the United States Patent and Trademark Office by Biblica, Inc.®
TPT denotes Scripture quotations taken from The Passion Translation®. Copyright © 2017, 2018, 2020 by Passion & Fire Ministries, Inc. Used by permission. All rights reserved. ThePassionTranslation.comYLT designates Scripture quotations taken from the 1898 Young's Literal Translation by Robert Young, now public domain in the United States. The book is still in print and may be ordered from Baker Book House.
YLT designates Scripture quotations taken from the 1898 Young's Literal Translation by Robert Young, now public domain in the United States. The book is still in print and may be ordered from Baker Book House.