We can take a Bible to the garden? Please do!!
Plant fall-colored flavors for Lentil Stew!!
Though I have yet to grow red lentils in our home garden, the brilliantly-hued pulses that serve up a turning point in the Biblical narrative are readily available in grocery stores. However, herbs to flavor this simple, economical meal thrive easily and abundantly in a garden's cool season, at such a time as this—fall's chill that inspires a retreat with steaming stew.
See the recipe below for pairing red lentils with fennel and mint
Whoa! This recipe's ingredients line up for a sobering devotion in Scripture, family separation at their core. Jacob tests his brother Esau with red lentil stew, giving him opportunity to "despise his birthright." Flavoring with fennel and mint adds woes and warnings from God's Word…resounding what not to do!
Watch out for the Esau syndrome: trading away God's lifelong gift in order to satisfy a short-term appetite. You well know how Esau later regretted that impulsive act and wanted God's blessing—but by then it was too late, tears or no tears.
Hebrews 12:16 The Message
Nevertheless, these plants bring color, add fragrance and a variety of foliage, and attract pollinators, all qualities expanding the delight of your garden. Let these delicious flavors likewise detain you in God's Word.
Lentil Stew with Fennel & Mint
1 cup dry red lentils
3 cups broth
4 cloves chopped garlic
2 teaspoons white balsamic vinegar
½ cup chopped fennel leaves
¼ cup shredded mint leaves
salt & pepper to taste
In a medium saucepan, bring broth to a boil. Add lentils, garlic, and vinegar, cover the pot and return to boiling. Then reduce heat to a small simmer, keep covered, and cook until broth is mostly absorbed, about 20-30 minutes. Stir occasionally to keep from scorching the bottom.
Remove mixture from heat, transfer to serving bowl, and stir in herbs. Lentils will have turned from red to pale yellow with a porridge or mashed potato-like texture. Add salt and pepper to taste. Serve hot or let cool to room temperature. Makes 2 dinner servings or 4 side servings.
Experiment with flavor and texture as your fennel grows over the season by adding sautéed slices of its root bulb or ground fennel seeds.
A Sober Look at Lentil Stew
Then Jacob gave Esau bread and lentil stew; and he ate and drank, and rose and went on his way. Thus Esau despised his birthright.
Genesis 25:34 NASB
This Bible story may be familiar to you: Esau loved the open country while Jacob preferred to hang around home. One day when the older brother went out, the younger prepared and cooked a pot of lentil stew. Esau returned ravenous, so immediately, intensely hurting with hunger that he chose ready-made lentil stew over his expansive heritage blessing. Craving the tasty spread, he surmised his destiny, by contrast, distasteful. In an instant, his impulsive intemperance shifted a mighty inheritance.
Let us consider this legacy for a moment. Esau was the firstborn grandson of Abraham, son of Isaac—men of epic faith, trust, belief, and evidence of God's loving involvement their lives. Through grandfather Abraham's adherence to the Lord's direction, all nations on the earth continue to be blessed! And his father, Isaac—born to Abraham and Sarah in their old age, just as the Lord promised (Genesis 21)—loved Esau best. Esau's skillful hunting and delight of the outdoors was treasured by his father, bonding over the tasty wild game that Esau brought back.
Abraham and Isaac endured an intense faith-test together, when Abraham was called upon to sacrifice his son if God so required (Genesis 22). This inimitable moment foretold the salvation sacrifice of God's Son given in successive centuries; imagine knowing God's passionate plan this intimately, yes, painfully, yet poignantly.
Furthermore, Esau's mother, Rebekah, had been divinely moved to wed his father Isaac, a miraculous family fairytale that must have been recounted often (Genesis 24).
Thus Esau was born into a faith-filled household surrounded by personal stories of the many ways the Lord revealed his ways. God saw to their needs, and increased their wealth and leadership in the land. This family was respected, protected, prudent, watchful, and prosperous with a hint of laughter. Perfect? No. But reverent and grounded in God.
Resign the rights to carry on such inestimable inheritance over a measly meal? Jeez, Esau, next time pack a protein bar! Though the full force of this lesson is somewhat disguised to us by the lowly status of lentils today—who would relinquish their rich legacy even for a steak dinner or robust glass of merlot, let alone a modest lentil porridge?
Yet the haunting pattern of addiction is hinted to here. Truly, the drink that leads to dependency is disguised as perhaps a simple stop over at happy hour, and one hardly envisions the expanse of family inheritance and destiny hanging in the balance at the time. Yet if faithfully considering the magnitude of blessing God has planned to multiply and pour out through our families—beautiful, longstanding works of love and justice—the drink would be as evidently impetuous as this wayside bowl of lentil stew.
Fennel Reveals the Lord Knows
Fennel complements this point of consideration by representing the vast expanse of God's power and knowledge, a good reminder when contemplating whether to trade in the Lord's blessing for an impulsive fix.
Choose bronze fennel for a deep color contrast and flair with its feathery foliage. These seedlings are just four weeks sprouted and already contributing garden-to-table flavor; try 'Smoky Bronze Fennel' from Renee's Garden.
And at the harvest, the delicate herbs and spices, the dill [fennel] and cumin, are treated delicately. On the other hand, wheat is threshed and milled, but still not endlessly. The farmer knows how to treat each kind of grain. He's learned it all from God-of-the-Angel-Armies, who knows everything about when and how and where.
Isaiah 28:27-29 The Message
Fennel can be eaten in three ways—enjoy its leaves, fresh or dried; its seeds, formed after its glorious yellow flowers have bloomed; and its root, a plump, white ribbed bulb eaten fresh or sautéed, similar to celery.
Mint Reminds the Lord's Prevailing
Mint triangulates the flavor of the stew and the consideration of heritage: it is God's love and justice that we receive in being devoted to Him, therefore everything given from our heavenly Father will prevail in being good and right.
Choose 'Berries and Cream' for autumnal-like purple stems and a twinge of jeweled-toned color to its leaves.
"But woe to you Pharisees! For you pay tithe of mint and rue and every kind of garden herb, and yet disregard justice and the love of God; but these are the things you should have done without neglecting the others.
Luke 11:42 NASB
Mint varieties are multitude, and their propagation nearly boundless! Runners from this transplant made four years ago in our garden soared over the edge of my mint pot recently and began taking root without my notice! Yes, always plant mint in a pot or it will fill your garden beds…and lawns…a magnificent metaphor for God's pour-over of love and justice as we focus on Him, not neglect Him.
Make T'shuvah
If this is the outcome of our lives with Him, why turn from it? T'shuvah in Hebrew signifies a return to God with unshakable trust, as Peter did after denying Jesus three times.* May the true colors of this fall season be yours: Returning and rooting in God's love. May Messiah live in your hearts through your trusting. May you be warmed in His Presence.
I pray that you, being rooted and established in love, may have power, together with all the Lord's holy people, to grasp how wide and long and high and deep is the love of Christ, and to know this love that surpasses knowledge—that you may be filled to the measure of all the fullness of God.
Ephesians 3:17-19 NIV
*T'shuvah insight taken from study note for Luke 22:32, page 1511 in  The Complete Jewish Study Bible, Illuminating the Jewishness of God's Word (Peabody, Mass., Hendrickson Publishers Marketing LLC, 2016). Many thanks to Lisa Rubin at Messianic Jewish Publishers for a personal copy! Visit www.messianicjewish.net/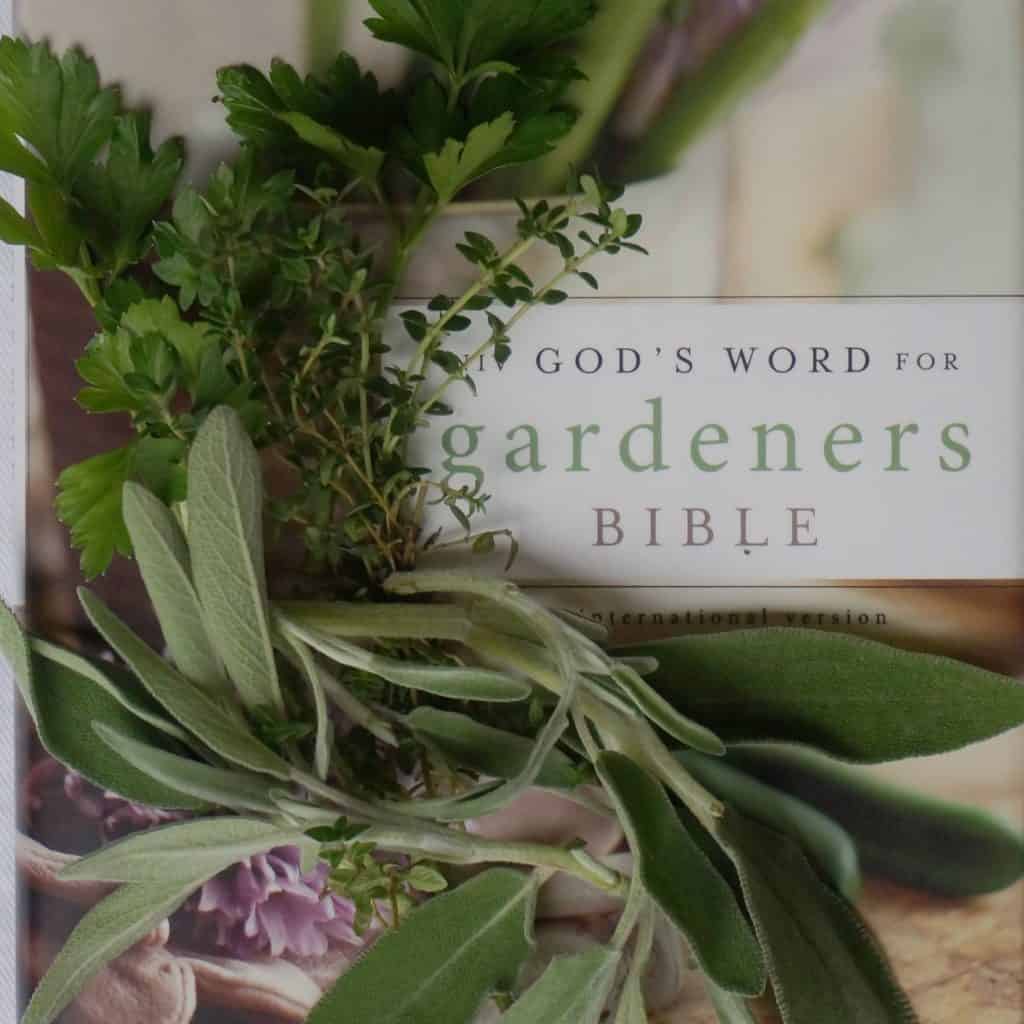 Read more on lentils and family legacy in God's love in devotions on Rooting in God's Word for Gardeners Bible from the Garden Work section beginning on page a-32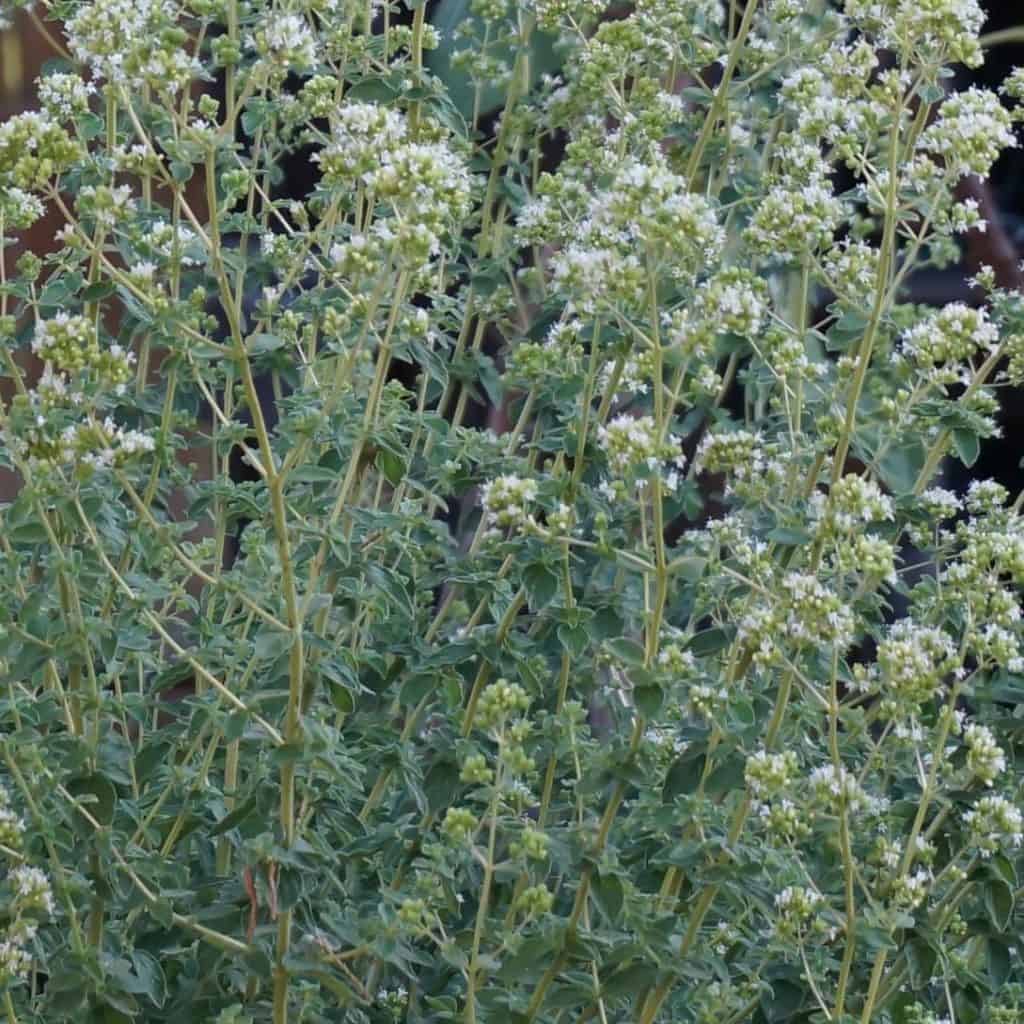 Jesus' in Luke 11:42 is paralleled in Matthew 23:23, which also names mint, a returning topic in Devotions Blogs in planting God's Love, mercy, justice, compassion. Enjoy these articles: Healing Leaves, Double Duty Herbs, Walking Through the Orchard, Monica's Mint Mocktail, The Lord's Prevailing: Mint, Dill & Cumin
My husband and I are grateful to be recovering and experiencing God's restoration in our family from the ravages of generational addiction. Email me if you ever need encouragement! Also find great strength to make the turn at www.aa.org Thank you to our fathers who shined light on the way!
MSG or The Message denotes Scripture quotations taken from THE MESSAGE, copyright © 1993, 2002, 2018 by Eugene H. Peterson. Used by permission of NavPress. All rights reserved. Represented by Tyndale House Publishers, a Division of Tyndale House Ministries.
NASB denotes Scripture quotations taken from the NEW AMERICAN STANDARD BIBLE®, Copyright © 1960,1962,1963,1968,1971,1972,1973,1975,1977,1995 by The Lockman Foundation. Used by permission.
NIV denotes Scripture quotations taken from the Holy Bible, New International Version®, NIV®. Copyright © 1973, 1978, 1984, 2011 by Biblica, Inc.® Used by permission of Zondervan. All rights reserved worldwide. www.zondervan.com The "NIV" and "New International Version" are trademarks registered in the United States Patent and Trademark Office by Biblica, Inc.®
Photo Credits:
©2020 Shelley S. Cramm