Mint
Mentha spp.
Lamiaceae, Mint Family
"Woe to you, teachers of the law and Pharisees, you hypocrites! You give a tenth of your spices—mint, dill and cumin. But you have neglected the more important matters of the law—justice, mercy and faithfulness."
Matthew 23:23 NIV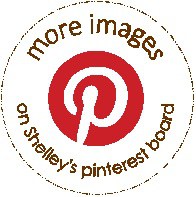 Repent, then, and turn to God, so that your sins may be wiped out, that times of refreshing may come from the Lord
Acts 3:19 NIV
Cultural Information
| | |
| --- | --- |
| Type | Herbs & Spices |
| Height | 12 to 18 inches |
| Soil | nearly any soil type rich in humus and evenly moist |
| Exposure | full sun |
| Leaves | oblong, pointed, rustic, veined texture, paired along upright stems or creeping habit depending on variety; vivid, bright green to purple-tinged depending on variety, highly aromatic |
| Flowers | dimiuitive, frilly, white blossoms formed in racemes at tip of stems, flowers mid-summer, attracts pollinators |
Planting Tips
Zone 4 hardiness; in colder climates, plant will die back in winter, in warmer climates, mint grows year round
plant in good sun exposure; too much shade will cause legginess in plant's form
keep mint contained! either in pots, or next to paved surfaces
provide amended soil with good drainage and keep evenly watered
trim branches when flowers form to keep leafy, bushy form to the plant; or
allow mint to flower to attract bees and butterflies to your garden
there are about 25 mint species and hundreds of varieties and hybrids - find a fun flavor and aroma such as chocolate mint or variegated mint to add a surprise to your garden
create a patchwork of different mint types, contrasting color and plant form for interest
in colder climates where plants die back, add compost or mulch on top of plant crown during freezing months
mints are easily propagated as they send out runners; cut a newly rooted clump and share with a friend
Garden to Table
mint leaves are well-known for their refreshing flavor - just add food or drink!
add whole leaves to iced tea, lemonade, limeade, and fruit juices to add depth of flavor
slice leaves and toss in salads and side dishes for a surprise lift of flavor
prepare a batch of mint jelly from a heritage recipe to accompany lamb and beef entrees
suck on raw leaves for a garden "mouth wash"
flowers are edible, too! use blooms to garnish a plate or add flourish to a side dish or salad
mint branches make bright greenery for bouquets and table arrangements
remove all leaves below the water line, and make a fresh cut of the end of stems while holding under water to keep them fresh for over a week
after a few days in water, mint sprigs will grow roots; allow roots to develop for a few weeks, then transplant to soil and you have more mint!!
See Blog Posts on Mint
...the herbs and spice tithe in this story-moment gave [the Pharisees] empty hearts away (Matthew 23:23). They looked good and smelled good, as the saying goes; most drought-tolerant herbs stay leafy-green through even semi-arid seasons, and mint and dill leaves, and cumin's pungent seeds, have alluring aromas. Yet they are not the nourishment of a meal, merely attractive outwerwear, we might say...
-from the NIV God's Word for Gardeners Bible
Repent, then, and turn to God, so that your sins may be wiped out, that times of refreshing may come from the Lord
Acts 3:19 NIV
Photo Credits
©2018 Shelley S. Cramm Saffron A swath of mint makes aboundat groundcover at the Dallas Arboretum A Tasteful Place
©2018 Shelley S. Cramm Grow your mint in a pot to keep it from taking over the garden
©2015 Shelley S. Cramm mint leaves vibrant in spring green growth