Tonight begins the celebration of Purim—a doomed, dark day in the history of the Jewish people transformed into the most joy-filled, playful, light-bearing feast of all the Jewish holidays. Uncannily, this historic turning point never mentions hope, yet the hidden hope in Esther resounds throughout the story, peaking in the risk the young queen was willing to take to save her people.*
Prepared and guided by her sober, savvy, elder cousin Mordecai, the dramatic duo did not leave us with flowery prayers, pleasant prose, or poignant words on hope. Their faith was practical, yet profound; they impart a revelation of God's behind-the-scenery work, which gives us much to truly hope for.
Click Here to Read the Book of Esther
Such a Time as This
…For if you fail to speak up now, relief and deliverance will come to the Jews from a different direction; but you and your father's family will perish. Who knows whether you didn't come into your royal position precisely for such a time as this.
Esther 4:14 CJB
This most-quoted Scripture spoken by Mordecai to Esther plunges us into the realist's discovery that a decree to destroy Jewish citizens in all the Persian Empire (which included the Persian-ruled land of Israel) was in put in place. Haman (BOO!), the king's right-hand man, authored the edict and sealed it with King Xerxes' signet ring. The decree would be carried out on 13th day of the 12th month, the month of Adar on the Hebrew calendar.
That Mordecai and Esther understood the possibility where such a fate could be reversed signified a seed of hope in their hearts and minds. Of course, the deliverance of which Mordecai spoke is the bedrock story of the special people of Israel, established in the very First Commandment, or Law of Torah:
א "I am Adonai your God, who brought you out of the land of Egypt, out of the abode of slavery.
Exodus 20:2 CJB
The Laws which the Jewish people were given to keep came to them after God's magnificent display of power, delivering them from enslavement to Pharaoh of Egypt. In the following centuries, Israelite prophets and leaders continually sought the Lord for deliverance from enemy nations. Hope to be delivered from foreign oppression might have been old hat by now; even the exile from Jerusalem that Mordecai had endured came with the promise of deliverance:
This is what the Lord says. After seventy years have passed in Babylon, I will come to you and fulfill my gracious word to bring you back to this place.
Jeremiah 29:10 EHV
Esther's Readiness
Mordecai had raised Esther, his orphaned cousin, and by turn-of-events she was a ready helper for his desperate hope to save the Jews, appointed as King Xerxes' new, beautiful queen. Queen Esther was willing to listen to Mordecai's warnings about the genocidal decree, evaluate the evidence, and take up the cause of her people.
The warning of a wise person is valuable to someone who will listen. It is worth as much as gold earrings or fine gold jewelry.
Proverbs 25:12 ICB
Queen Esther determined to visit the king with the matter, though approaching him, husband or not, was no casual affair. She would need unmerited favor, and sought his audience only after three days of prayer and fasting. Her behavior was consistent with so many of God's Words! Savor these hints of her hidden hope in the Lord.
"…Yes! I tell you that if you have trust as tiny as a mustard seed, you will be able to say to this mountain, 'Move from here to there!' and it will move; indeed, nothing will be impossible for you! But this [demon] does not go out except through prayer and fasting."
Matthew 17:20-21 CJB
Do not let your adornment be merely outward—arranging the hair, wearing gold, or putting on fine apparel—rather let it be the hidden person of the heart, with the incorruptible beauty of a gentle and quiet spirit, which is very precious in the sight of God.
1 Peter 3:3-4 NKJV
Use patience and kindness when you want to persuade leaders and watch them change their minds right in front of you. For your gentle wisdom will quell the strongest resistance.
Proverbs 25:15 TPT
But they that hope in the Lord, shall change strength, they shall take feathers as eagles; they shall run, and shall not travail; they shall go, and shall not fail.
Isaiah 40:31 WYC
God's name is hidden from mention in the book of Esther, yet Mordecai and Esther showed courage, court awareness, and compelling motive that evidenced their faith in God. Pay attention and be always on the watch, God's Word teaches. The remnant family resonated this kind of godliness at precisely the right time.
Faithful Reversal
Sure enough, our light-in-the-darkness, desert-blooming God delivered his people. Queen Esther prepared a banquet series for her husband the King, respecting his love of dinner parties and engaging his interest on his terms. Gently, wisely, with beautiful restraint, she informed him over their intimate meal that his declared massacre would end her life and that of her people.
Furious, the king moved to reverse the situation, and saw to it to take the life of its instigator instead: Haman (BOO!). Haman's position as counsel to the king went to Mordecai, and Haman (BOO!) "hung on the gallows" he had built for Mordecai's doom. Complete reversal!
What became of the 13th day edict? According Persian law, a king's decrees could not be reversed (savor this king's powerlessness contrasting Almighty God's omnipotence); instead King Xerxes authorized the Jews' use of force to defend themselves against their attackers:
When the day arrived on which the order decreed by the king was to be carried out…on which the enemies of the Jews had expected to overpower them, the situation was reversed: the Jews overpowered those who hated them.
Esther 9:1 NABRE
The resolute Jews instilled fear in the would-be aggressors and the clash of force was over in a day. Thus thenext day, 14th of Adar became—you guessed it—a day of feasting and joy. Tables turned! Under a banquet-loving Persian king, the days of Purim were forever established for Israel. The holiday's riotous atmosphere commemorates God's reversal, a day where sorrow turned to joy, tears to celebration.
Find Hidden Hope
Though Isaiah's words were spoken long before the days of Purim were instituted, this passage precisely captures what Esther witnessed and leads us to hope:
On this mountain Adonai-Tzva'ot will make for all peoples a feast of rich food and superb wines, delicious, rich food and superb, elegant wines.
On this mountain he will destroy the veil which covers the face of all peoples, the veil enshrouding all the nations. He will swallow up death forever.
Adonai Elohim will wipe away the tears from every face, and he will remove from all the earth the disgrace his people suffer. For Adonai has spoken.
On that day they will say, "See! This is our God! We waited for him to save us. This is Adonai ; we put our hope in him. We are full of joy, so glad he saved us!"
Isaiah 25:6-9 CJB
Prayer: O Lord, give me the courage and surety to hope in You in every desperate situation. You can reverse things at the drop of a hat! Open the eyes of my heart to see your hidden hand at work right before me, all around me, no matter where I am. Let me notice the resources and influence I can yield—they are not by chance, but by your decree. Help me act at the right time. O Lord, I love that You love dinner parties!! Let the feast You have prepared fill my heart and mind with hope.
He has made everything beautiful in its time.
Ecclesiastes 3:11 NIV
Linger to find seeds of hope in these passages:
Book of Esther, Isaiah 25:1-9, Proverbs 4:1-9, 1 Peter 2:9-3:6
Hope is a garden defined! By its very working, the garden gives us something to look forward to — a good, glorious growth taking place or soon to dazzle us, one that lifts our hearts whenever we imagine it. Find Garden Hope is a 7-part devotional series for the Lenten season, matching God's Word to garden antics and imagery and preparing our hearts to celebrate Christ's resurrection with deeper union and delight.
*A huge thank you for Rabbi Jason Sobel's timely appearance in Dallas last weekend!! He brought Purim's party atmosphere in deeply moving worship and teaching, my husband and I loved it! Accept his beautiful invitation to realize the ancient roots of our faith heritage at www.fusionglobal.org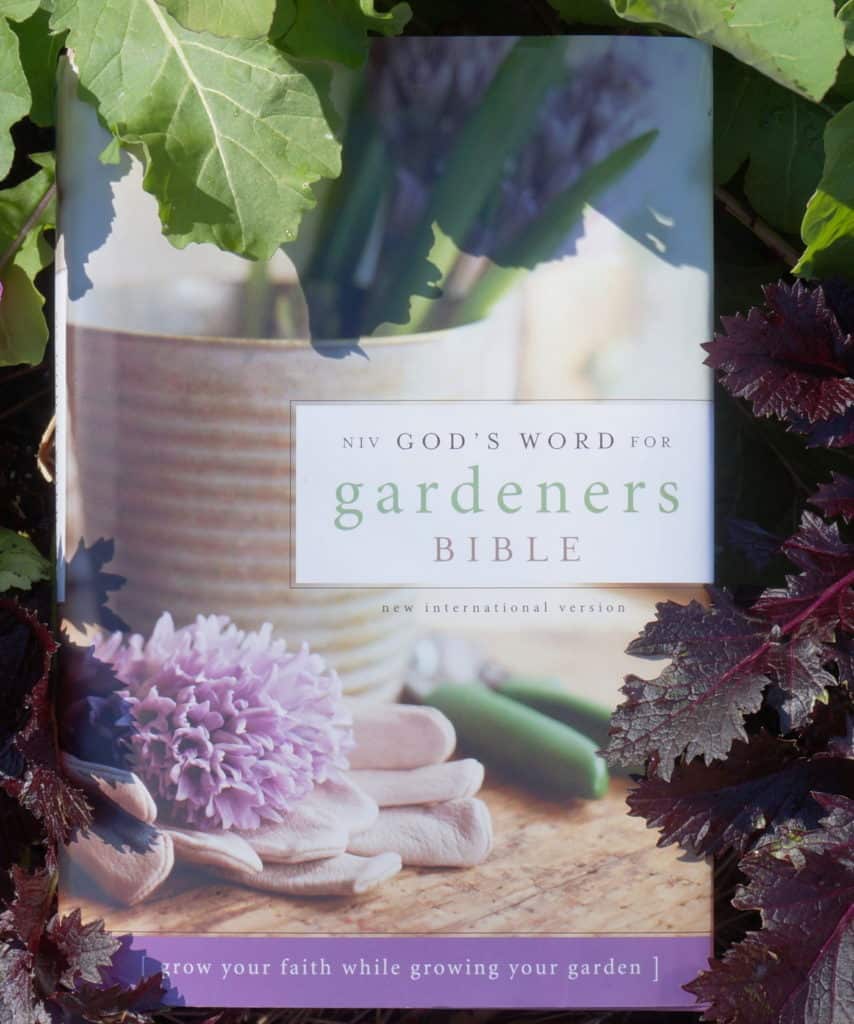 Photo Credits:
©2015-21 Shelley S. Cramm Esther's Jewish name, Hadassah, means myrtle. This demure dwarf-myrtle blossom was photographed at the Huntington Library and Botanic Garden in southern California. There couldn't be a prettier flower to remind us of beautiful Esther!
CJB notes Scripture quotations taken from the Complete Jewish Bible by David H. Stern. Copyright © 1998. All rights reserved. Used by permission of Messianic Jewish Publishers, 6120 Day Long Lane, Clarksville, MD 21029. www.messianicjewish.net.
EHV notes Scripture quotations taken from The Holy Bible, Evangelical Heritage Version® , EHV®, © 2019 Wartburg Project, Inc. All rights reserved. Used by permission.
ICB denotes Scriptures taken from the International Children's Bible®, copyright ©1986, 1988, 1999, 2015 by Thomas Nelson. Used by permission. All rights reserved.
NABRE denotes Scripture texts taken from the New American Bible, revised edition © 2010, 1991, 1986, 1970 Confraternity of Christian Doctrine, Inc., Washington, DC All Rights Reserved. No part of this work may be reproduced or transmitted in any form or by any means, electronic or mechanical, including photocopying, recording, or by any information storage and retrieval system, without permission in writing from the copyright owner.
NIV denotes Scripture quotations taken from the Holy Bible, New International Version®, NIV®. Copyright © 1973, 1978, 1984, 2011 by Biblica, Inc.® Used by permission of Zondervan. All rights reserved worldwide. www.zondervan.com The "NIV" and "New International Version" are trademarks registered in the United States Patent and Trademark Office by Biblica, Inc.®
NKJV denotes Scripture taken from the New King James Version®. Copyright © 1982 by Thomas Nelson. Used by permission. All rights reserved.
WYC denotes Scripture quotations taken from Wycliffe Bible Copyright © 2001 by Terence P. Noble.
TPT denotes Scripture quotations taken from The Passion Translation®. Copyright © 2017, 2018 by Passion & Fire Ministries, Inc. Used by permission. All rights reserved. ThePassionTranslation.com