Hallelujah, I spied 'Little Miss Figgy's first fig! Discovering a first fruit is so exciting. Actually, the petite tree shipped to me from the grower had fruits, in that elusive way that greenhouse professionals pop out perfected plants. Yet a year in my garden, under my **confession** haphazard care, and 'Little Miss Figgy' was fruitless. Such despair! However, like the revival nearly upon us, Little Miss Figgy's branches are bursting suddenly with promising fruits, delight restored! I am captivated by the fruit-dotted tree, and how this wonder will help us reflect on a favorite Bible metaphor: the fruit of the Spirit.
But the fruit of the Spirit is love, joy, peace, patience, kindness, goodness, faithfulness, gentleness, and self-control. There is no law against things like this. Galatians 5:22-23 CEB
Click here to read more about 'Little Miss Figgy' – the perfect fig tree for containers or small garden areas at Southern Living Plant Collection
Kindness
In particular, kindness. Peace, love, patience, and joy have all had the spotlight in recent eras, spoken in familiar slogans: "Make love not war;" "Keep calm and carry on;" "Find your joy." These have been worthwhile promotions, no doubt, cultivating qualities realistically impossible to live without!
But kindness is now center stage, posted on billboards and encouraged in hashtags; it must be a response to the amplified harshness of today's world, where means to broadcast ill-will and invade every quiet spot with glaring cell-phoned curses are at hand. Gratefully, God leaves many signposts directing us back to His loving-kindness, tucked in the likes of little fruiting trees.
Then the Lord passed by in front of him, saying, "The Lord, the Lord God, with loving-pity and loving-favor, slow to anger, filled with loving-kindness and truth, keeping loving-kindness for thousands, forgiving wrong-doing and sin. Exodus 34:6-7 NLV
Let us understand today's call to kindness as a collective cry for God! Our human souls long for that place where every tear is wiped from our eyes and wolves live harmoniously with lambs. It is a deep, running current, recognized or not, propelling us to God's kind embrace.
The Lord has appeared of old to me, saying: "Yes, I have loved you with an everlasting love; Therefore with lovingkindness I have drawn you. Jeremiah 31:3 NKJV
"…I will get up and go to my father. I will say to him, "Father, I have sinned against heaven and against you. I am not good enough to be called your son…The son got up and went to his father. While he was yet a long way off, his father saw him. The father was full of loving-pity for him. He ran and threw his arms around him and kissed him…" Luke 11:20-21 NLV
Savor the following sweet Words of kindness and feel God's soothing truths soften your heart:
Because Your lovingkindness is better than life, My lips shall praise You. Psalm 63:3 NKJV
For this reason the Lord is still waiting to show his favor to you so he can show you his marvelous love. He waits to be gracious to you. He sits on his throne ready to show mercy to you. For Yahweh is the Lord of justice, faithful to keep his promises. Overwhelmed with bliss are all who will entwine their hearts in him, waiting for him to help them. Isaiah 30:18 TPT
Cause me to hear Your lovingkindness in the morning; for in You I have my trust; cause me to know the way I should walk, for I lift up my soul unto You. Psalm 143:8 MEV
Christ's Covering
God's ability—and more deliciously, His desire—to love us never ends; He never tires or grows weary. He has pursued us through every wrong turn and devilish alliance to save us! O Gardeners, let us pause to praise God's compassion to send his Son to cover our sins, a remembrance compelled by fig tree's leaves.
The woman stared at the fruit. It looked beautiful and tasty. She wanted the wisdom that it would give her, and she ate some of the fruit. Her husband was there with her, so she gave some to him, and he ate it too. Right away they saw what they had done, and they realized they were naked. Then they sewed fig leaves together to make something to cover themselves. Genesis 3:6-7 CEV
It is Christ who made the way for us to be restored to God, his life on earth forged mercy, his torment in our place means we are covered forever and ushered to the presence of the Lord our God.
Therefore, he had to become like his brothers and sisters so that he could be merciful. He became like them so that he could serve as a faithful chief priest in God's presence and make peace with God for their sins. Hebrews 2:17 NOG
He died in our place to take away our sins, and not only our sins but the sins of all people. 1 John 2:2 NCV
Long, long ago he decided to adopt us into his family through Jesus Christ. (What pleasure he took in planning this!) He wanted us to enter into the celebration of his lavish gift-giving by the hand of his beloved Son. Ephesians 1:5-6 The Message
Surrounded in sweet salvation, we are ready for the real work of God's kindness:
Don't you realize that it is God's kindness that is trying to lead you to him and change the way you think and act? Romans 2:4 NOG
His kindness steadies our worries and quells our anxieties, creating courage to make the changes we know we need to make—towards a better, more effective life. His kindness is a ready partner with self-control to yield goodness in our lives in gentle ways.
As free people, the Spirit gives us the characteristics of Jesus; we, too, can freely love in joy and peace. We can have patience along with kindness and faithfulness that can only come from the Father. We can reflect the goodness of God while being gentle in operating with self-control. For those who follow Him and live in the Spirit, these characteristics or fruits are a gift from God. As we grow in the faith, we find that we belong to God and can walk daily in the Spirit.

note under Galatians 5:21, The VOICE translation
See how all the fruit of the Spirit intertwines?! Next, we'll have to check on grapevines!!
Fruit of the Spirit
Our intimate, abiding relationship with God produces His character in us, "much like fruit appears in an orchard," The Message translates. Therefore, desiring kindness and all the goodness of God in our lives is not a wistful aspiration or elusive ideal, but the inevitable indwelling of God's Spirit. We do not need to legislate it, we only need to live it.
But the fruit[b] produced by the Holy Spirit within you is divine love in all its varied expressions:[c] joy that overflows,[d] peace that subdues, patience[e] that endures, kindness[f] in action, a life full of virtue,[g] faith that prevails, gentleness of heart, and strength of spirit.[h] Never set the law above these qualities, for they are meant to be limitless.[i] Galatians 5:22-23 TPT
Let your fruit-filled garden be God's guarantee; let the grocery store's produce section proclaim His promise in our hearts! May the fruit of the Spirit continue to grow in our lives, dispatching God's intention to bless the nations.
Visit Southern Living Plant Collection for more information on 'Little Miss Figgy' dwarf fig, Ficus carica 'Little Miss Figgy' PP27929.
Many thanks to Plant Development Services, Inc. for supplying the fig tree for this article at my request, and for your unwavering support of GardenComm, Garden Communicators International, where we first met.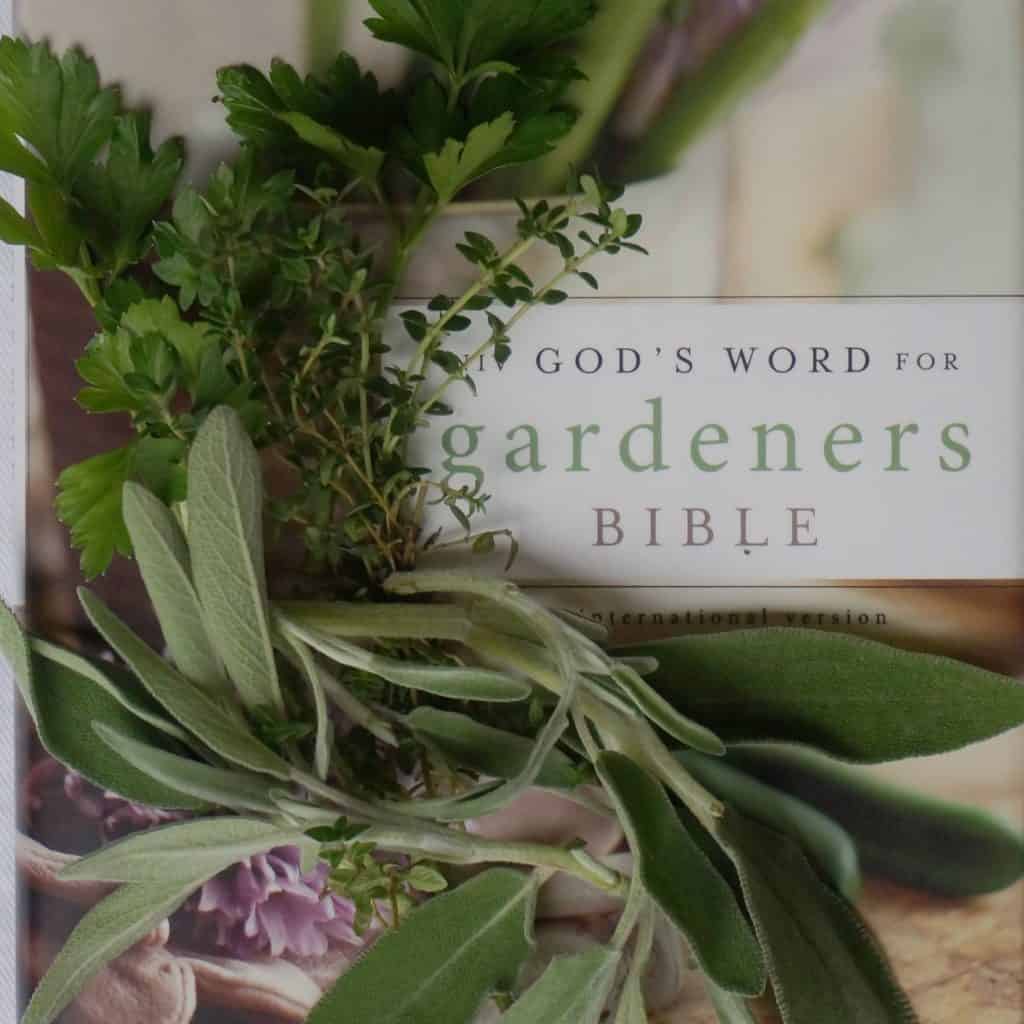 Find figs in God's Word for Gardeners Bible in the landscapes of the Garden of Eden, pages a-12 & a-13, and the Promised Land, pages a-15 & a-16, part of the Garden Tour section of devotions. Also figs are found in Israel's Horticultural Allegories, pages a-45 & a-46 in Garden Stories
Read more on the Fruit of the Spirit in "What Pippa Passed On," Galatians 5:15-26, from devotions on Bearing Fruit in the Garden Work section, page 1339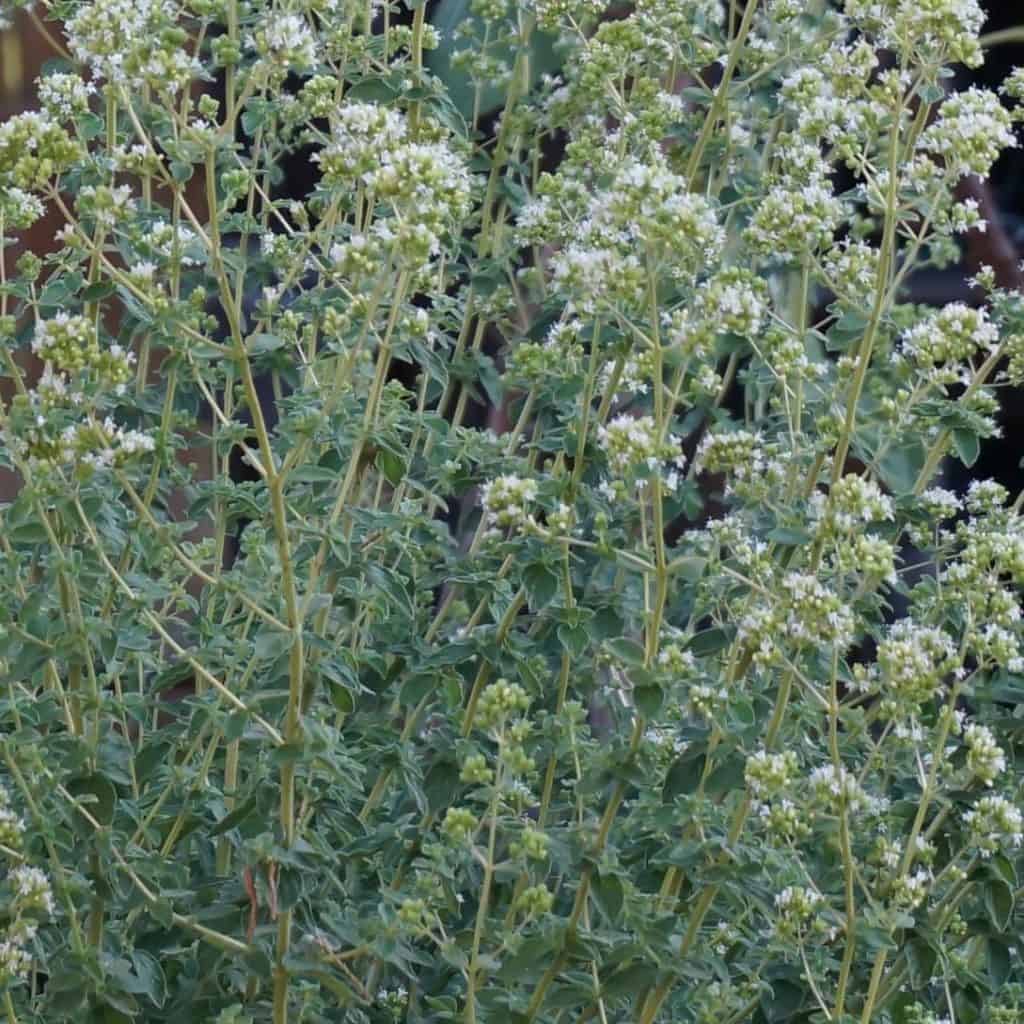 Photo Credits: ©2021 Shelley S. Cramm
CEB notes Scripture quotations taken from the Common English Bible © 2011 Common English Bible, Nashville, Tennessee. All Rights Reserved. The CEB translation was funded by the Church Resources Development Corp, which allows for cooperation among denominational publishers in the development and distribution of Bibles, curriculum, and worship materials.
CEV notes Scripture quotations taken from the Contemporary English Version Copyright © 1991, 1992, 1995 by American Bible Society, Used by Permission.
MEV denotes Scripture quotations taken from The Holy Bible, Modern English Version. Copyright © 2014 by Military Bible Association. Published and distributed by Charisma House. All rights reserved.
MSG or The Message denotes Scripture quotations taken from THE MESSAGE, copyright © 1993, 2002, 2018 by Eugene H. Peterson. Used by permission of NavPress. All rights reserved. Represented by Tyndale House Publishers, a Division of Tyndale House Ministries.
NCV denotes Scripture quotations taken from the New Century Version®. Copyright © 2005 by Thomas Nelson. Used by permission. All rights reserved.
NKJV denotes Scripture taken from the New King James Version®. Copyright © 1982 by Thomas Nelson. Used by permission. All rights reserved.
NLV denotes Scripture quotations taken from the New Life Version, copyright © 1969 and 2003. Used by permission of Barbour Publishing, Inc., Uhrichsville, Ohio 44683. All rights reserved.
NOG denotes Scripture quotations taken from The Names of God Bible copyright © 2011 by Baker Publishing Group, 6030 East Fulton Road, Ada, MI 49301. All Rights Reserved.
TPT denotes Scripture quotations taken from The Passion Translation®. Copyright © 2017, 2018 by Passion & Fire Ministries, Inc. Used by permission. All rights reserved. ThePassionTranslation.com Footnotes: b. 5:22–23 The Greek word here can be translated "harvest." c. 5:22–23 There is clear textual inference that the "fruit" (singular) of the Holy Spirit is love, with the other virtues displaying aspects of the greatest quality of Spirit-life, agape love. d. 5:22–23 This translation has chosen to supply action to these virtues, for they are not meant to be abstract virtues, but made visible with actions. e. 5:22–23 The Greek word for patience is taken from a verb that means "ever tapping" or "never quitting." f. 5:22–23 The Aramaic word can be translated "sweetness." g. 5:22–23 Or "goodness." h. 5:22–23 The word self is not found in this verse; however, most translations render this as "self-control." The word is actually "lordship," or by implication "spirit-strength." i. 5:22–23 Literally "there is no law set against these things" or "there is no conflict with Jewish laws."
VOICE denotes Scripture quotations taken from The Voice™. Copyright © 2012 by Ecclesia Bible Society. Used by permission. All rights reserved.