Bible gardeners, have I got a product for you! Wool Pellets are new type of fertilizer, brought to us by the Wilde family father-and-sons ranching operation in the mountains of Utah. These entrepreneurial ranchers acted on research information to create a workable form of waste-wool from their ranch and neighboring farms for practical use in the home garden. For those of us watchful to see God's Word in the garden, the pellets are a catchy way to consider Scriptures about our Good Shepherd alongside all we hold dear about our Father, the gardener. All this with Father's Day on the way—count it all joy!
I am the good shepherd. I know my sheep, and they know me. Just as the Father knows me, I know the Father, and I give up my life for my sheep. John 10:14-15 CEV
Glorious Innovation
For these shepherds, each shearing season leaves behind a bulk of wool called "tags," the belly wool and fuzz from the hindquarters, which are undesirable to wool clothing manufacturers. Let nothing be wasted. Meanwhile, home gardeners are forever in pursuit of organic methods to fertilize and care for their gardens, and water-savvy practices are also an on-going concern. Imagine the opportunity coming together when these three needs are fulfilled in one innovative product: Wool Pellets. What genius!
The Wilde boys have formulated little, compacted nuggets of their sheep wool to apply handily in our garden beds and planters. Sold in 16 ounce packages and 22 pound bags, wool pellets amend the soil to improve structure and water-retaining capacity, all the while adding slow-release nitrogen, phosphorus, and potassium, along with sulphur, iron, and other minerals to enhance the health and tastiness of garden flowers and vegetables.
Little Flock
Why do I think this is such a fantastic fertilizer? Beyond all merits as a reduce-reuse-recycle advancement, sheep wool in the garden made by this father-child company connects us to the keeping and tending relationships in the Bible. With their clever whimsy, the pellets can flourish our faith and our gardens, the Garden in Delight signature! How fun to have a product rounding out the picture of God's tender, loving care in the roles of Father, Gardener, and Good Shepherd.
Visit www.wildvalleyfarms.com for more information on Wool Pellets for your garden
I am especially moved by the Father-Gardener-Shepherd triple-play because the first Scripture ever to catch my attention for the Word of God spoke from this relationship-revelation in Luke 12. After describing beautiful fields of flowers, Jesus said:
Do not be afraid, little flock, because your Father delights to give you the kingdom. Luke 12:32 CSB
I remember reading these Words and realizing I was full of fear and feeling very little, yet how comforted I was to be called His "little flock." His endearing voice broke through to my heart! I turned toward Him, only slightly at first, yet became curious for what else He had to say. It would take a long time to grow into trusting God's lavish love for me—for each of us…and aren't we all still growing?!?—but imagining God as a good-hearted father, delighted to tend to our cares out of His loving-kindness, makes all the difference.
Look with wonder at the depth of the Father's marvelous love that he has lavished on us! He has called us and made us 1 John 1:1 TPT
Wool Pellets can be a playful way to "look with wonder" at the resounding imagery through garden-keeping, sheep-tending, and child-caring, which reveals God's steadfast devotion, reliable love, and watchful guidance.
Keeping and Tending
Keeping and tending implies devoted responsibility; attention, affection, and eagerness to see the family, garden, or flock thrive; offering everything needed, even at personal cost, to ensure the safety, protection, and success of the beloveds. Father-gardener-shepherd represents forever relationships, infusing us with God's everlasting love. Linger the following Words to let the reality of God's care captivate you.
As Father
Now because you are sons, God has sent forth into our hearts the Spirit of his Son, the Spirit who cries out, "Abba!" (that is, "Dear Father!"). Galatians 4:6 CJB
"This, then, is how you should pray: "'Our Father in heaven…'" Matthew 6:9 NIV
Is he not your Father, your Creator, who made you and formed you? Deuteronomy 32:6 NIV
There you saw how the Lord your God carried you, as a father carries his son…As a father has compassion on his children, so the Lord has compassion on those who fear him Psalm 103:13 NIV
As Gardener
The Lord God planted a garden in Eden in the east and put there the human he had formed. In the fertile land, the Lord God grew every beautiful tree with edible fruit Genesis 2:8-9 CEB
The Lord will guide you always; he will satisfy your needs in a sun-scorched land and will strengthen your frame. You will be like a well-watered garden, like a spring whose waters never fail. Isaiah 58:11 NIV
I am the true vine, and my Father is the gardener. John 15:1 NIV
I went to my garden, dear friend, best lover! I breathed the sweet fragrance. I ate the fruit and honey, I drank the nectar and wine. Celebrate with me, friends! Raise your glasses—"To life! To love!" Song of Songs 5:1 The Message
As Shepherd
…God who has been my shepherd all my life to this day… Genesis 48:15 NIV
The Lord is my shepherd; I shall not want. He makes me to lie down in green pastures; He leads me beside the still waters. He restores my soul Psalm 23:1-3 NKJV
He tends his flock like a shepherd: He gathers the lambs in his arms and carries them close to his heart; he gently leads those that have young. Isaiah 40:11 NIV
'For thus says the Lord God: "Indeed I Myself will search for My sheep and seek them out. As a shepherd seeks out his flock on the day he is among his scattered sheep, so will I seek out My sheep and deliver them from all the places where they were scattered on a cloudy and dark day. Ezekiel 34:11-12 NJKV
Prayer: O Abba, Dear Father! Shall I collapse in your loving arms or run and jump in delight?! Let me cast all my cares on you and trust that You know what I need (Luke 12:30); yet at the same time, let me remember my child-like chortle before you, simply content that with You all things are possible (Matthew 19:26), and it is even fun for You to craft a way out of my wilderness troubles. I praise you, faithful Father, and I love belonging to You.
And you, my sheep, are the sheep of my pasture. You are my people and I am your God, says the Lord God.'" Ezekiel 34:31 ICB
H A P P Y   F A T H E R ' S   D A Y
I was delighted to discover Wild Valley Farms and this amazing story at our last GardenComm Annual Conference in Salt Lake City, Utah, and knew Garden in Delight readers would be equally intrigued by the humble, genius innovation of Wool Pellets. Visit www.wildvalleyfarms.com for ordering information.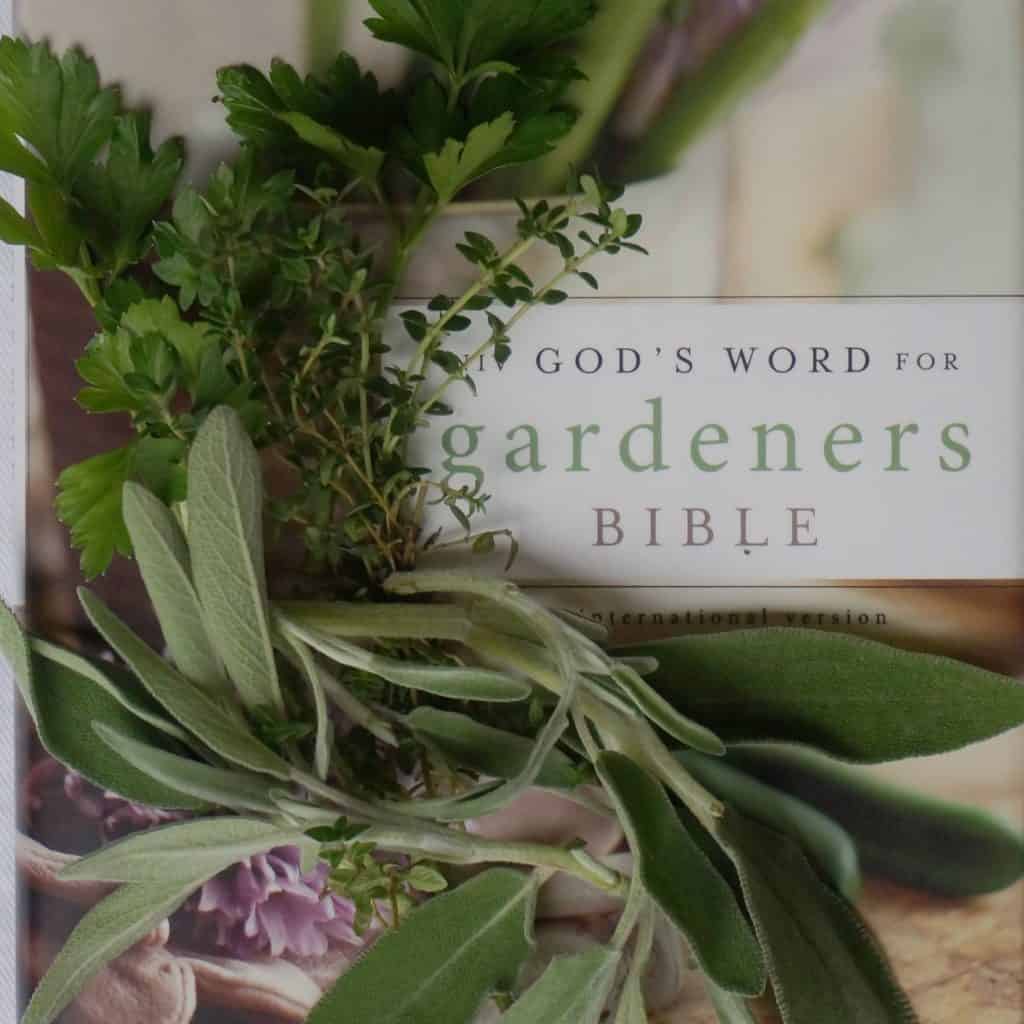 Dig in to more devotions of God the gardener in essays on John 15, "Away from the Last Supper," in the Garden Stories section of God's Word for Gardeners Bible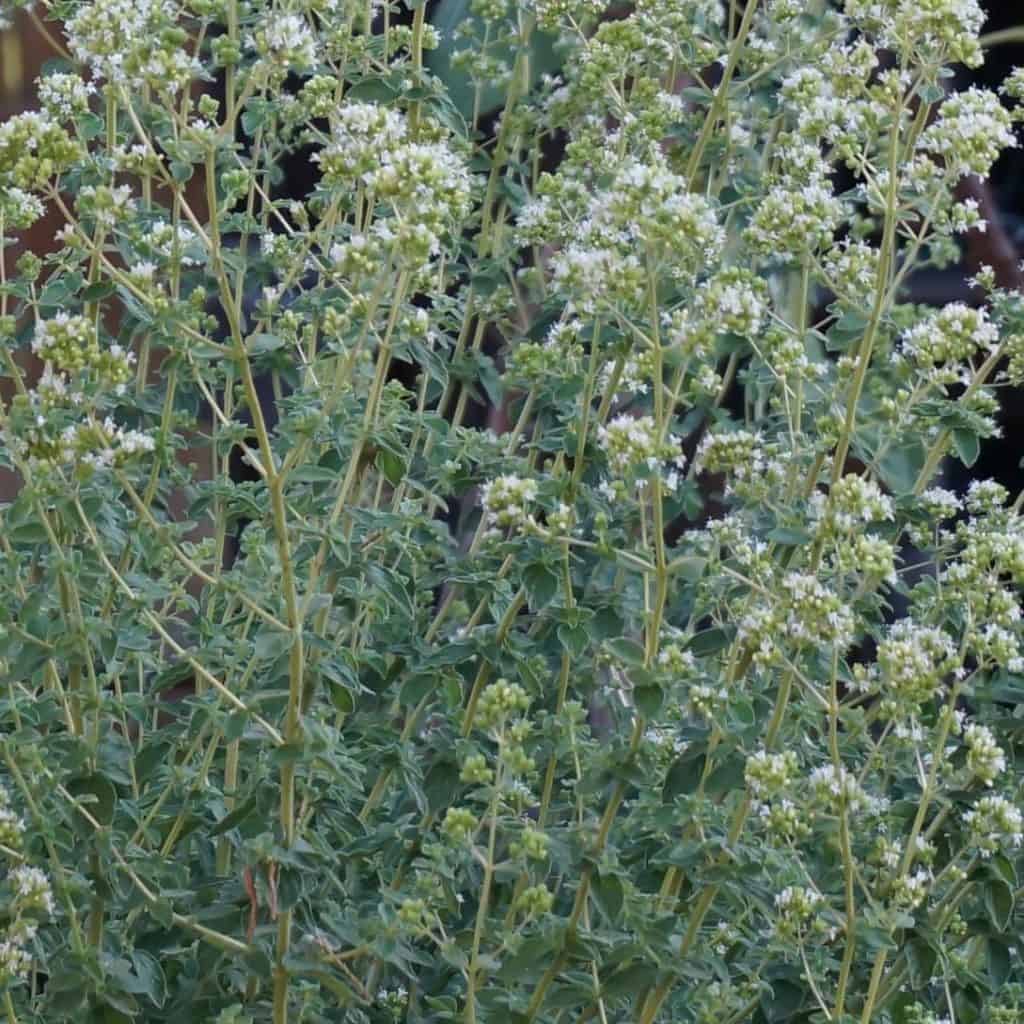 Photo Credits:
© Tamara Bauer | Dreamstime.com  Photo 20134063 / Two Australian sheep in their pen
© Marsina | Dreamstime.com  Photo 16622026 / Flock of sheep and shepherd in the Carpathian Mountains
all other photos ©2021 Shelley S. Cramm
CEB notes Scripture quotations taken from the Common English Bible © 2011 Common English Bible, Nashville, Tennessee. All Rights Reserved. The CEB translation was funded by the Church Resources Development Corp, which allows for cooperation among denominational publishers in the development and distribution of Bibles, curriculum, and worship materials.
CEV notes Scripture quotations taken from the Contemporary English Version Copyright © 1991, 1992, 1995 by American Bible Society, Used by Permission.
CJB notes Scripture quotations taken from the Complete Jewish Bible by David H. Stern. Copyright © 1998. All rights reserved. Used by permission of Messianic Jewish Publishers, 6120 Day Long Lane, Clarksville, MD 21029. www.messianicjewish.net.
CSB notes Scripture quotations taken from the Christian Standard Bible®, Copyright © 2017 by Holman Bible Publishers. Used by permission. Christian Standard Bible® and CSB® are federally registered trademarks of Holman Bible Publishers.
The Message denotes Scripture quotations taken from THE MESSAGE, copyright © 1993, 2002, 2018 by Eugene H. Peterson. Used by permission of NavPress. All rights reserved. Represented by Tyndale House Publishers, a Division of Tyndale House Ministries.
NIV denotes Scripture quotations taken from the Holy Bible, New International Version®, NIV®. Copyright © 1973, 1978, 1984, 2011 by Biblica, Inc.® Used by permission of Zondervan. All rights reserved worldwide. www.zondervan.com The "NIV" and "New International Version" are trademarks registered in the United States Patent and Trademark Office by Biblica, Inc.®
NKJV denotes Scripture taken from the New King James Version®. Copyright © 1982 by Thomas Nelson. Used by permission. All rights reserved.
TPT denotes Scripture quotations taken from The Passion Translation®. Copyright © 2017, 2018 by Passion & Fire Ministries, Inc. Used by permission. All rights reserved. ThePassionTranslation.com