By now we are hitting the stride of summer, ready for refreshment from the hot rays of sunshine. Many gardeners add water features to their botanical sanctuaries for just this reason, to hear the gurgles and splashes, and have the sounds effect them with psychological coolness. I am not that handy, nor responsible enough to keep up with water pumps, mosquito dunks, and other apparatus, sadly; though I do love to sit and gaze at garden beds, and have found that water-colored plants have a similar effect.
That is, filling beds with light aquas and grey-greens, water-colored foliage that creates a visual stream of water, in a poetic sense at least. The ground covering habits of lamb's ear, Artemisia, and dusty miller have all grown into a flowing swath in our garden, one pouring into the other. A splash, almost, of refreshing hues that soothe.
In adjusting the lawn's edging to accommodate their spillover, I was forming a creek-like meander along the fenceline without even realizing, adding to its impression as a "water feature." How about that? Often in tending the garden, we stick to a plan…and then we don't…In response to the unexpected way a plant grew (or shriveled!), we make a change that brings about whimsy, subtlety—a creative burst through which a garden's identity emerges. How I treasure these delightful moments of garden surprise!
Lo and behold, a vignette of the treasured Words from Psalm 1 has come about, the water-colored plants streaming past trees—a cypress, juniper, and pine tree—planted alongside the wave of cool color. Let's allow our minds to float adrift in quenching Words of the LORD:
Blessed is the one… whose delight is in the law of the Lord, and who meditates on his law day and night.
That person is like a tree planted by streams of water, which yields its fruit in season and whose leaf does not wither—whatever they do prospers.
Psalm 1:2-3 NIV
Cool off in a watering of God's Word and enjoy close-up views of these water-colored plants. They are also water savvy, their light color an indication of their adaptability to infrequent watering. Such amusing twists or play on words has become the new normal of my gardening with God's Word life!
You are a garden fountain, a well of flowing water streaming down from Lebanon.
Song of Songs 4:15 NIV
Dusty Miller – With foliage both interesting and contrasting, this plant is trusted to refresh seasonal bedding changes, yet lives perennially in Zone 8. New leaves emerge nearly ice-colored, and fill out in frosty grey-green.
Each one will be like a shelter from the wind and a hiding place from storms, like streams of water in the desert, in the shadow of a great rock in an exhausted land.
Isaiah 32:2 ISV
Artemisia 'powis castle' – light, lacey, forming in soft mounds that seem to gently pour into and fill the surrounding space. Related to Wormwood in the Bible.
streams came up from the earth and watered the whole surface of the ground.
Genesis 2:6 NIV
Lamb's ear – This plant is a "gusher" in my opinion, a steadfast cover that will take as much ground as you are willing to give. Turn your back for a season and come back to a flood! But with its fuzzy-felted leaves, you won't mind much and have plenty to share with neighbors.
The water nourished it; the deep made it grow, sending its rivers round the place where it was planted, sending its streams to all the trees in the fields.
Ezekiel 31:4 CJB
Eastern Red Cedar from the juniper genus has water-colored "fruit" or cone-berries, repeating the ground-covering hues in the tree canopy above.
Prayer: O Lord, bless me this day to say Y-E-S to You! May Your Words flood me, nourish me, and ground me in a refreshing measure of peace and playfulness. In turn, may I refresh those around me (Proverbs 11:25), giving and outpouring as needed to this dry, dusty world. Let me take hold of my identity as Your fountain, and open my heart to all the ways, especially the subtle ones, that you ensure that I have all I need, overflowing to my family, loved ones, and my neighbors. Set my gaze on Your ways, O God!
You watered the land with plenty of rain, O Elohim. You refreshed it when your land was exhausted.
Psalm 68:9 NOG
I have asked the Lord for one thing— this is what I desire! I want to live in the Lord's house all the days of my life, so I can gaze at the splendor of the Lord and contemplate in his temple.
Psalm 27:4 NET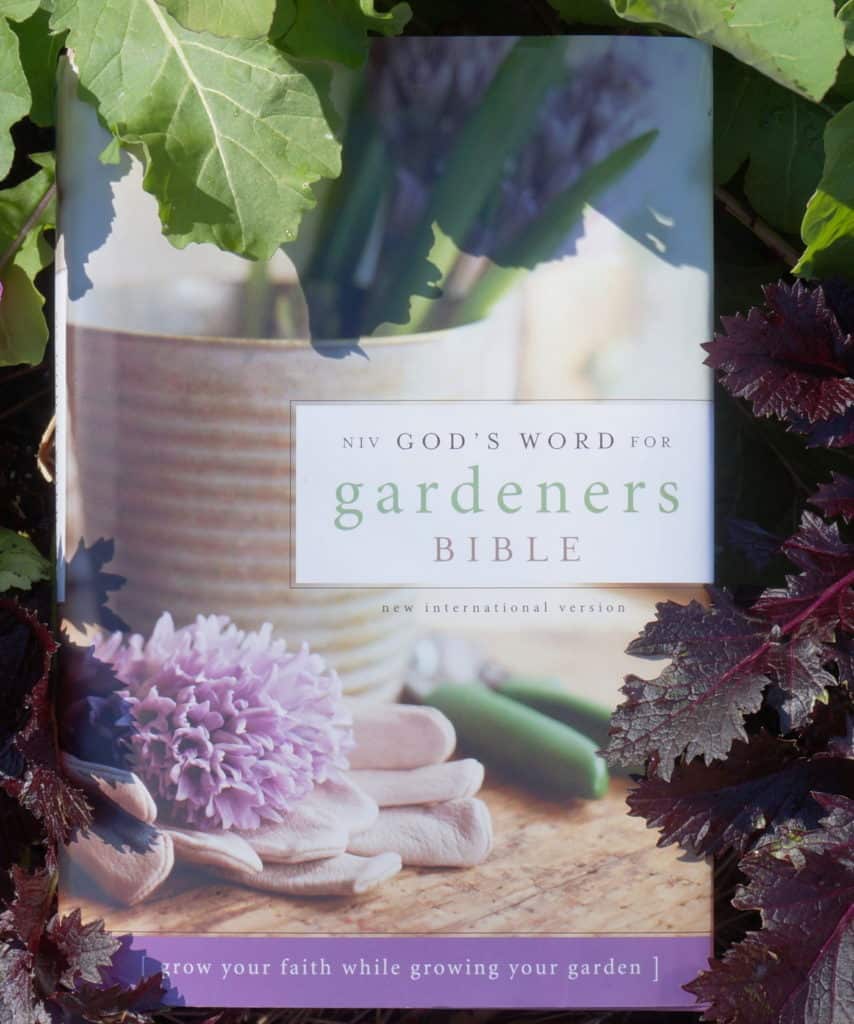 Read a devotion for Psalm 1:2-3 "Happy Tree Memories" in God's Word for Gardeners Bible page 611, part of the series on Israel's Horticultural Allegories
Photo Credits:
©2019 Shelley S. Cramm
CJB notes Scripture quotations taken from the Complete Jewish Bible by David H. Stern. Copyright © 1998. All rights reserved. Used by permission of Messianic Jewish Publishers, 6120 Day Long Lane, Clarksville, MD 21029. www.messianicjewish.net.
ISV denotes Scripture quotations from The Holy Bible: International Standard Version. Release 2.0, Build 2015.02.09. Copyright © 1995-2014 by ISV Foundation. ALL RIGHTS RESERVED INTERNATIONALLY. Used by permission of Davidson Press, LLC.
NET designates Scripture quoted by permission from the NET Bible® copyright ©1996, 2019 by Biblical Studies Press, L.L.C. http://netbible.com All rights reserved.
NIV denotes Scripture quotations taken from the Holy Bible, New International Version®, NIV®. Copyright © 1973, 1978, 1984, 2011 by Biblica, Inc.® Used by permission of Zondervan. All rights reserved worldwide. www.zondervan.com The "NIV" and "New International Version" are trademarks registered in the United States Patent and Trademark Office by Biblica, Inc.®
NOG denotes Scripture quotations taken from The Names of God Bible copyright © 2011 by Baker Publishing Group, 6030 East Fulton Road,  Ada, MI 49301. All Rights Reserved.