The answer to the question, "When does your mustard flower?" tells you much about your garden. Namely, it will reveal the weather where your garden is located, and whether you have a relatively mild winter, or a snow-laden, frigid and dormant stretch from mid-November to April-ish. Knowing your climate, and understanding when to plant the mustards in your land, can be key in grasping how to start a garden and produce grow-your-own, garden-to-table goodness.
Why mustards? Members of the mustard family, Brassicaceae (formerly Crucifereae) are familiar to your vegetable plate: arugulas, broccolis, Brussel sprouts, cabbages, cauliflower, kales, mustard greens, radishes, turnips. While a diverse group of savory textures and fixin's, all of these plants share much in common from a gardener's point of view.
Mustard family plants generally thrive in cooler temperatures for their best growth and tastiness, affording many of us year-round growing opportunities. Most of them grow easily from seed, supplying leafy, nutritious, inexpensive side dishes for several months. However, unanimously this wide-ranging vegetable plant palate responds to summer's approaching heat with singular style: A dancing drama of stalky, yellow or creamy-hued flowers, swaying breezy across garden beds or open fields in a seasonal flourishing finish!
There has never been the slightest doubt in my mind that the God who started this great work in you would keep at it and bring it to a flourishing finish on the very day Christ Jesus appears.
Philippians 1:6 The Message
In the spirit of this Scripture, mustards help move us along as gardeners to get our vegetable gardens started, and bring us a flower-full bolt when spring shifts to summer. Knowing when they flower teaches us to be attuned to the seasonal change, a different calendar date across regions and micro-climates. Work backwards from the flowering time in your garden to decide when to sow their seeds.
flowers in March-April……………..sow seeds in September-October
flowers in June-July………………….sow seeds in April-late May
click to Must-Have Mustards! for more on how to eat and enjoy the sprouts, leaves, and flowers of mustard family vegetables
Faith and Mustard Seeds
Mention of the mustards is surely cultivating something deeper in your soul. Did Jesus know the gateway vegetable that mustards would be for modern people to start gardens? Hmmm. There is much to consider in this timely teaching that accompanies their Scriptural showcase.
The apostles said to the Lord, "Give us more faith!" The Lord said, "If your faith were the size of a mustard seed, you could say to this mulberry tree, '·Dig yourself up [Be uprooted] and plant yourself in the sea,' and it would obey you.
Luke 17:5-6 EXB
Jesus had just discussed the length to which the Apostles' forgiveness of others must be lived out. Responding, they reasoned that they must need more faith to forgive others' offenses that much! Yet Jesus countered with a spectacularly simple truth: faith is not added to but exercised or practiced without pretention. To the extent that one understands, even a small seed's worth, who God is and what He has done for us, act accordingly. Uproot and move out deeply-rooted attitudes of heart—beginning with unforgiveness—for a flourishing finish.
The gesture of forgiving someone "seven times in a day" works like a small seed, becoming monumental, in life-embracing, standing-for-good growth, metaphorically speaking; like a majestic, sheltering tree that will grow to harbor the sanctity and haven of a whole community.
[Jesus] said, therefore, "What is the kingdom of God like, and what can I compare it to? It's like a mustard seed that a man took and sowed in his garden. It grew and became a tree, and the birds of the sky nested in its branches."
Luke 13:18-19 HCSB
Timing is Everything
While mustards relay the power of faith in Jesus to overturn unforgiveness and grow flourishing communities, they simultaneously impart awareness for the change of seasons by their bonanza of botanical flourish. Let this garden practice become a spiritual practice! Dear gardeners, may your flowering mustards remind you to watch for the Lord's change in spiritual climate.
You know how to tell a change in the weather, so don't tell me you can't tell a change in the season, the God-season we're in right now.
Luke 12:58 The Message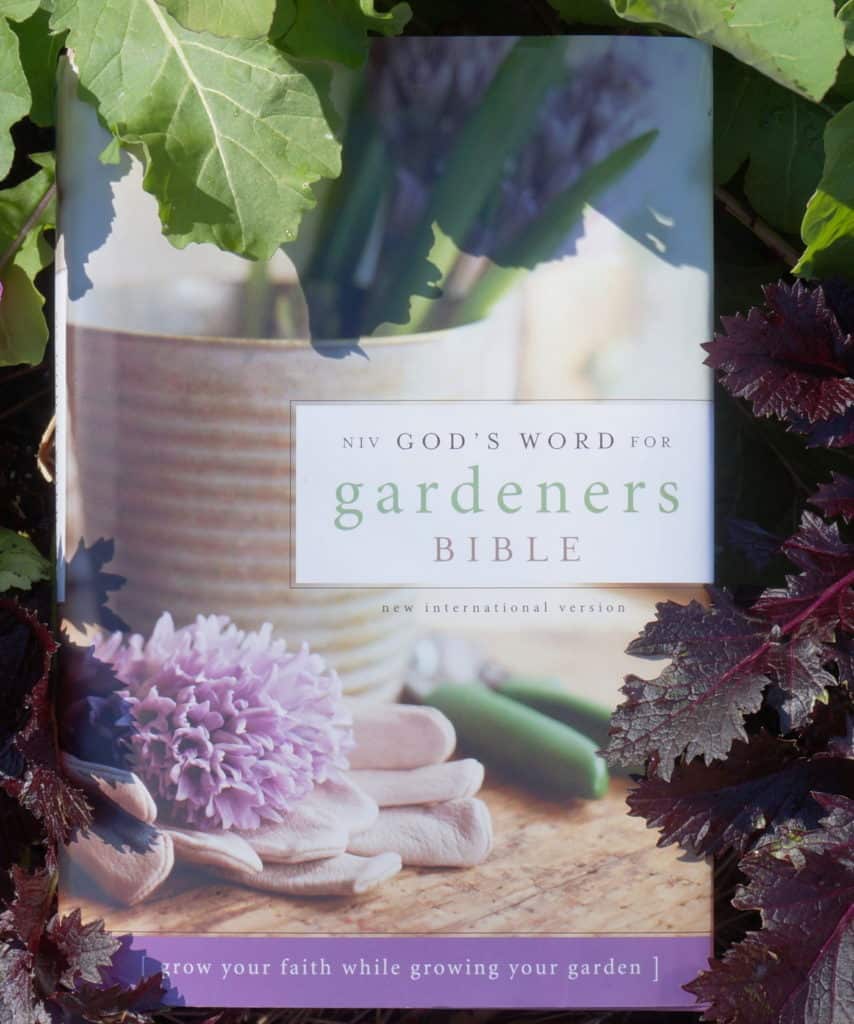 Read more on mustard in the devotions on Jesus' Horticultural Parables in God's Word for Gardeners Bible, in the Garden Stories section, pages a-44 & a-45
EXB denotes Scripture quotations taken from The Expanded Bible. Copyright ©2011 by Thomas Nelson. Used by permission. All rights reserved.
HCSB denotes Scripture quotations taken from the Holman Christian Standard Bible®, Copyright © 1999, 2000, 2002, 2003, 2009 by Holman Bible Publishers. Used by permission. Holman Christian Standard Bible®, Holman CSB®, and HCSB® are federally registered trademarks of Holman Bible Publishers.
The Message denotes Scripture quotations taken from THE MESSAGE, copyright © 1993, 2002, 2018 by Eugene H. Peterson. Used by permission of NavPress. All rights reserved. Represented by Tyndale House Publishers, a Division of Tyndale House Ministries.
Photo Credits:
©2015-2019 Shelley S. Cramm