July is a great month to catch up on garden reading, because by now it is too hot to actually garden…any work beyond watering breaks a sweat and invites a sunburn! My selection this summer? The First-Time Gardener, Growing Plants and Flowers, by Sean and Allison McManus, hosts of Spoken Garden, www.spokengarden.com. This garden-loving couple's Spoken Garden guidance moves from their podcast, blog, and YouTube videos to their first book.
No matter how many or few years you have kept a garden, don't miss the McManus' voices of encouragement and gentle direction. Their calm beckoning to grow in garden know-how is a balm to all gardeners at every level of experience. They introduce the basics, fundamental skills we all return to throughout the seasons, and guide us in garden planning, all the while working as an endearing husband-and-wife team. Whether you are ready to dig in for the first time, to reassess your garden, to change-up plant design or garden care strategies, The First-Time Gardener is an inspiring read to help you find your way.
Grow or Refresh in Fundamental Skills
The authors have assembled abundant information in a chatty, easy-to-absorb approach that will help new gardeners learn what to do and help experienced gardeners refresh in fundamental skills. Their tool guide, soil descriptions, mulch guide, seed and bulb instruction, and much more are well-illustrated and simply formatted, all directed to grow eco-friendly understanding and confidence. At the outset, the authors ask:
Do you lack confidence in your garden skills, no matter how long you've had a garden? . . . Do you have a renewed interest in growing your own plants and flowers, just because?

Sean and Allison McManus, The First-Time Gardener, page 9
They follow up these playfully penetrating questions with practical teaching to raise up gardeners who in turn will flourish splendid garden spaces around their homes. The care and conversational banter in their writing reflects a sincere commitment to impart passion and skill-full success to readers.
Garden Planning
My best take-away is the McManus' call to garden planning. First-time gardeners may be tempted to think garden work begins with choosing plants at the garden center or a pretty picture from the internet, but these author-educators foster the planning stages through their good-humored instruction in plant types, plant growth, water-soil-and-sunlight needs, all the while ushering readers to the most important step of "taking inventory of your garden."
Going forward, you need to think about how all the pieces of your current garden space fit together…Where is the sunlight located, and for how long does it reach your garden spot? How close is your garden's access to water? These are additional pieces of your garden puzzle that need to fit together perfectly to help your plants survive and thrive. Taking an inventory will require you to actually walk around your garden space to find the answers, most likely multiple times.

Sean and Allison McManus, The First-Time Gardener, page 60
Patient and pleasant, the authors help us firmly establish think-it-through practices for the long-term success of our gardening lives. And who doesn't need encouragement to walk around their garden multiple times?! Their instruction patterns of our Heavenly Father's, who has prepared purpose and prosperity for our whole lives, who invites us to walk with Him.
He and She
Finally, my favorite part of The First-Time Gardener and the outpouring of digital learning at SpokenGarden.com is the delightful couple behind the work. It is a joy to see Sean and Allison working together, uniting their different backgrounds into the common ground of growing their audience's abilities to create and care for their gardens.
With her experience as a middle school science teacher, She ensures plant anatomy and photosynthesis processes are included in the beginning of the book as influential information in planning and caring for plants in the garden. With his years of operating a landscaping company, He imparts in latter chapters information on what to watch for as the garden matures, with special attention to creating clear pathways, watching plant growth around buildings and utilities, drainage and other maintenance concerns.
I find their passion for the outdoors, for gardening, and for sharing their love with all of us, as sweet reflections of the Bible's best book of garden delight, the Song of Songs, a back-and-forth banter of He and She:
She My beloved has gone down to his garden, to the beds of spices, to browse in the gardens and to gather the lilies…. He I went down to the grove of nut trees to look at the new growth in the valley, to see if the vines had budded or the pomegranates were in bloom. Song of Songs 6:2, 11
In the post-corona world, with many people continuing to work from home, the McManus' are a lovely example of home-based, family business, combining a variety of talents and life-experiences into one united voice.
Happy Summer Reading
Enjoy The First-Time Gardener and may the ideas and dreams for your garden that you draw up in garden plans put a song in your heart, hopeful for the seasons ahead!
The flowers appear in the countryside; the season of joyful songs has arrived Song of Songs 2:12 NCB
Find The First-Time Gardener, Growing Plants and Flowers at www.spokengarden.com & congratulations to Sean and Allison McManus on their first book!
Keep Reading!! For more Book Reviews in the Devotions Blog, click here Book Reviews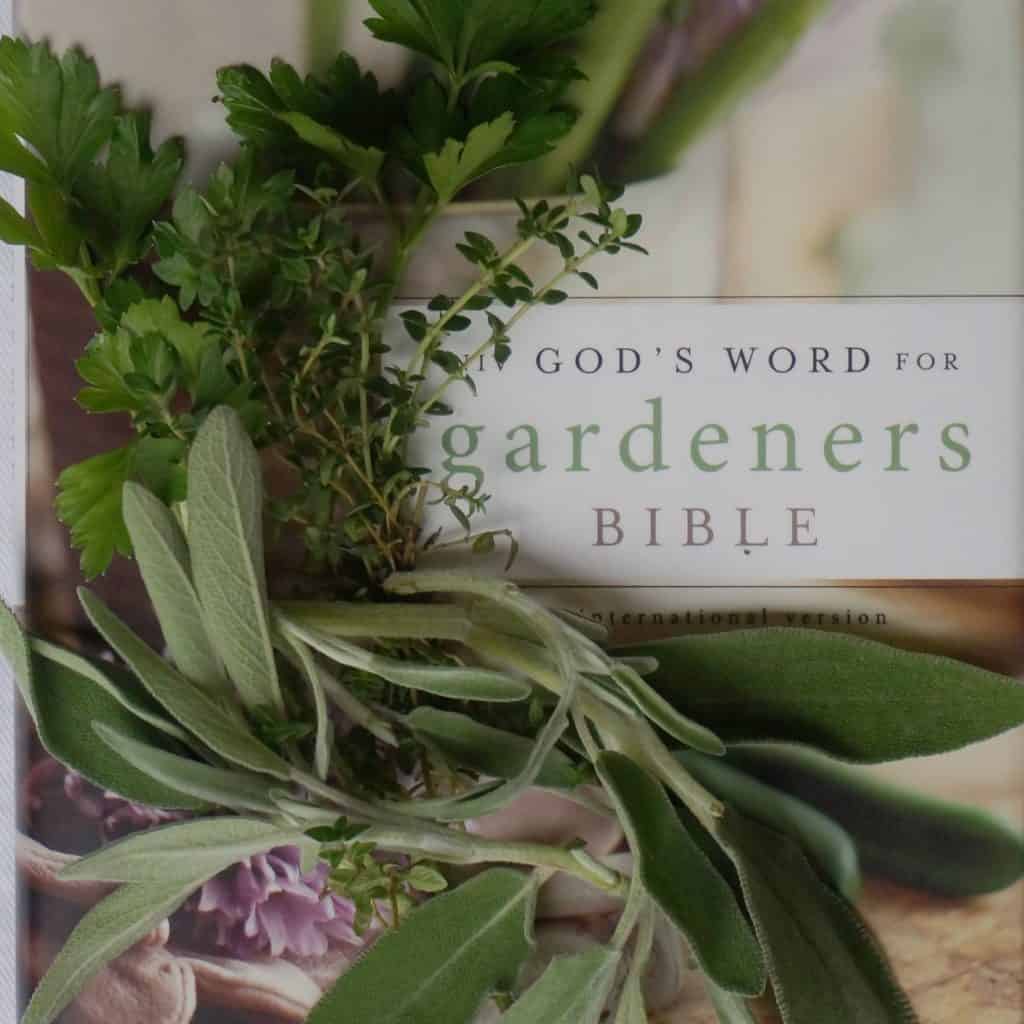 Enjoy more devotions on En Gedi, the backdrop to Song of Songs, a landscape rich in garden imagery and God's unfailing love, in God's Word for Gardeners Bible, beginning on page a-16
Photo Credits: ©2021 Shelley S. Cramm
CEB notes Scripture quotations taken from the Common English Bible © 2011 Common English Bible, Nashville, Tennessee. All Rights Reserved. The CEB translation was funded by the Church Resources Development Corp, which allows for cooperation among denominational publishers in the development and distribution of Bibles, curriculum, and worship materials.
NCB denotes Scripture taken from the SAINT JOSEPH NEW CATHOLIC BIBLE® Copyright © 2019 by Catholic Book Publishing Corp. Used with permission. All rights reserved.
NIrV denotes Scripture quotations taken from the Holy Bible, New International Reader's Version®, NIrV®, Copyright © 1995, 1996, 1998, 2014 by Biblica, Inc.® Used by permission of Zondervan. All rights reserved worldwide. www.zondervan.com The "NIrV" and "New International Reader's Version" are trademarks registered in the United States Patent and Trademark Office by Biblica, Inc.®
NIV denotes Scripture quotations taken from the Holy Bible, New International Version®, NIV®. Copyright © 1973, 1978, 1984, 2011 by Biblica, Inc.® Used by permission of Zondervan. All rights reserved worldwide. www.zondervan.com The "NIV" and "New International Version" are trademarks registered in the United States Patent and Trademark Office by Biblica, Inc.®