This week's start of summer is usually a signal to start reading about gardening…because soaring temperatures make it too sticky out there to actually garden. Such are a Texas gardener's woes! But wailing easily turns to rejoicing with a good summer read like American Roots, by Nick and Allison McCullough and Teresa Woodard (Portland: Timber Press, 2022). This book celebrates American creativity from coast to coast, with what feels like in-person tours by the gardeners themselves.
The authors have relayed horticultural tidbits and relatable how-to's from the creators of these gorgeous spaces, most of whom work in the gardening, landscaping, or garden-to-table professions. Chapters are not even numbered, but named for each of them, emphasizing the personal nature of this book experience.
Much of the gardeners' crafting and cultivating came to fruition during the quarantine era; I love this book for being a pushback on the pandemic! To emerge from such a time of shutdown with lovely, lush garden spaces is a testimony to God's grace.
Live creatively, friends. Galatians 6:1 The Message
Creativity abounds in this book, and American Roots is a treasure-trove of inspiration, a truly practical textbook on the garden design of our day. While there are many ideas to implement, tucked within the narrative of this book are some great takeaways for Bible gardeners like us! Plants from God's Word are wonderful to incorporate in the home landscape, making our yards a layered sanctuary to the Lord. American Roots offers a few unique revelations for those of us crazy to cultivate our faith. Find insight on boxwood, willows, lilies, olives, and fig trees to enhance your faith-gardening life.
Beautify with Boxwood
I do not write about boxwood nearly enough, but thankfully American Roots features this resilient plant in a multitude of ways. Boxwood, Buxus sempervirens, is the common boxwood with many cultivated varieties, generally native to western Asia, Mediterranean, and northern Africa. B. microphylla originates in Japan, Korea, and China, as a more compact shrub. Both are hardy to zone 6 and share the infamous ability to be "boxed" or sheared repeatedly to maintain geometrical shaping.
In the Bible, boxwood is pictured as an understory tree to the conifers, filling out the forest in abundant evergreenery, declaring the wonder of the Lord to transform sparse desert into lush, sheltered forest:
I will set in the desert the fir tree, and the pine, and the box tree together: That they may see, and know, and consider, and understand together, that the hand of the Lord hath done this, and the Holy One of Israel hath created it. Isaiah 41:19-20 KJV
I confess that I have considered boxwood to be a bit boring, taking this evergreen stalwart for granted and brushing past its dependable splendor. Yet this new book has returned me to appreciation. Garden after garden in American Roots shows boxwood to be anchor-like in its ability to beautify a landscape, lending balance and steadfast form.
The glory of Lebanon shall come unto thee, the fir tree, the pine tree, and the box together, to beautify the place of my sanctuary; and I will make the place of my feet glorious. Isaiah 60:13 KJV
Whether holding the line in Keith Robinson's inherited boxwood maze (pages 186, 189), or popping the corners of raised herb garden beds at Page Price's farm (pages 57, 65, 67), the understated understory shrub performs ingeniously to fill and delight in the garden. Find clipped boxwoods "placed like chess pieces" in Peter Bevaqua's New York landscape (pages 170, 174), and defining the parterre around Jon Carloftis' historic Kentucky mansion (pages 202-203).
Reworking Willows
Willow trees are another garden icon with classic form, their gently trailing branches seeming to spill over in weeping towards the ground or nearby stream. God's Word captures their teary aura in the Psalms:
Along the banks of Babylon's rivers we sat as exiles, mourning our captivity, and wept with great love for Zion. Our music and mirth were no longer heard, only sadness. We hung up our harps on the willow trees. Psalm 137:1-2 TPT
However, many varieties of Salix have been cultivated besides the weepers, offering a refreshing, upright canopy of light, bright leaves, some even appearing like olive trees in the landscape (see Olive Tree Envy below). Silver willows, Salix alba var. sericea, stand out against deep green hedges in Sean Conway's garden (pages 163, 163), and rosemary willow, Salix elaeagnos, highlights hedging likewise in Peter Bevacqua's garden (pages 171, 172). Prepare to prune and shape the trees on an ongoing basis to achieve the look in the book and note cautions in the links to botanical information. Hopefully, their downsides won't leave you in mourning like the Scripture says!
Olive Tree Envy
American Roots covers gardens from east to west, landing in some enthralling places ranging from California to northern Washington. We are almost always in for an olive tree treat when touring west coast gardens! Olives are one of the most enriching trees of Scripture, signaling a wealth of prosperity and blessing from the Lord to his people.
They captured fortified cities and fertile land and took possession of well-supplied houses, cisterns cut out of rock, vineyards, olive groves, and fruit trees in abundance. They ate, were filled, became prosperous, and delighted in Your great goodness. Nehemiah 9:25 HCSB
See Elizabeth Burns punctuate her Big Sur landscape with Little Ollies®, a shrub-sized cultivar from Monrovia (pages 265, 267); sidenote: her cistern-like bird bath cut from a rock (page 265); and the Kaemingks create a graveled patio space with an orchard-like row of olives (pages 294, 295, 303, 306, 307). The rest of us, colder than zone 9, will have to keep our olives in pots to haul indoors for the winter months (luckily, Little Ollies® can help with that), but God's love for this Biblical plant will not let us envy the olive-blessed west coast climate…at least too much!
Love is patient, love is kind. Love does not envy, is not boastful, is not conceited 1 Corinthians 13:4 HCSB
Enthrall with Lilies
Lilies bring a carefree, chatty eagerness to the landscape, like a pocket of vibrant, enthralling conversation blessed by sweet fragrance. In the Holy Land, they grow in the woodland areas, bringing floral delight and romance to the shrubby terrain. At least King Solomon seemed to think so:
My lover has gone to his garden, where the balsam trees grow. He is feeding his flock in the garden and gathering lilies. Song of Songs 6:2 GNT
Page Price's woodsy farmhouse hedges are brightened by trumpeting lilies (pages 54, 55) and Scot Eckerly's forested layering along his back fence is enlivened by their bright display (Pages 272, 277). 'Casa Blanca', an oriental lily named in American Roots, blooms in early summer, while Lilium candidum, Madonna lily, native to the Holy Land usually flowers in May. Jeanette Bell's flower cutting garden features Flame Lily, her recommended garden species for bouquets, though not a true lily but a member of the Colchicaceae family, like autumn crocus (pages 217, 219).
Fig Tree and Genesis 3
But Bible gardeners, by far the best garden of the book is Dan Benarcik and Peggy Anne Montgomery's gravel patio garden, displaying a botanical play on the Words of Genesis 3. American Roots offers a gorgeous two-page spread to reveal this poignant space alongside a wall of their house.
Against the gray painted brick, a fig tree's curvilinear branches have been shaped to swag and sculpt in artsy adornment; mounted among the irregular branching are specially forged iron shelves to hold terra cotta pots of snake plants. As we know from Scripture, snakes and fig trees make a crafty pair:
Now the serpent was more crafty than any of the wild animals the Lord God had made. He said to the woman, "Did God really say, 'You must not eat from any tree in the garden'?" The woman said to the serpent, "We may eat fruit from the trees in the garden, but God did say, 'You must not eat fruit from the tree that is in the middle of the garden, and you must not touch it, or you will die.'" "You will not certainly die," the serpent said to the woman. "For God knows that when you eat from it your eyes will be opened, and you will be like God, knowing good and evil." When the woman saw that the fruit of the tree was good for food and pleasing to the eye, and also desirable for gaining wisdom, she took some and ate it. She also gave some to her husband, who was with her, and he ate it. Then the eyes of both of them were opened, and they realized they were naked; so they sewed fig leaves together and made coverings for themselves. Genesis 3:1-7 NIV
In case one misses the garden's Bible reference here, a wrought iron snake slithers among desert plants that flank the opposite side of the patio. In this space, we see the symbolic move from lush garden in Eden to life in the Sinai Desert as God's people wandered—garden to desert, Genesis to Exodus, displayed across this intimate patio. What a subtle but powerful Biblical vignette, a great garden way to let God's Words testify to us and help us live in them. Amen!
In simple humility, let our gardener, God, landscape you with the Word, making a salvation-garden of your life.
James 1:21 The Message
H a p p y S u m m e r !
A huge thank you to my friend Teresa Woodard, for sending me her marvelous new book! American Roots, by Nick and Allison McCullough and Teresa Woodard (Portland: Timber Press, 2022) and links to Teresa's many magazine features can be found at www.teresawoodard.com/
Meet the Author! Teresa Woodard joined the Authors Talk Gardening Book Party hosted by National Garden Bureau and GardenComm, Garden Communicators International in March 2023. Link here to replay the party on YouTube and hear her insight on creating the book.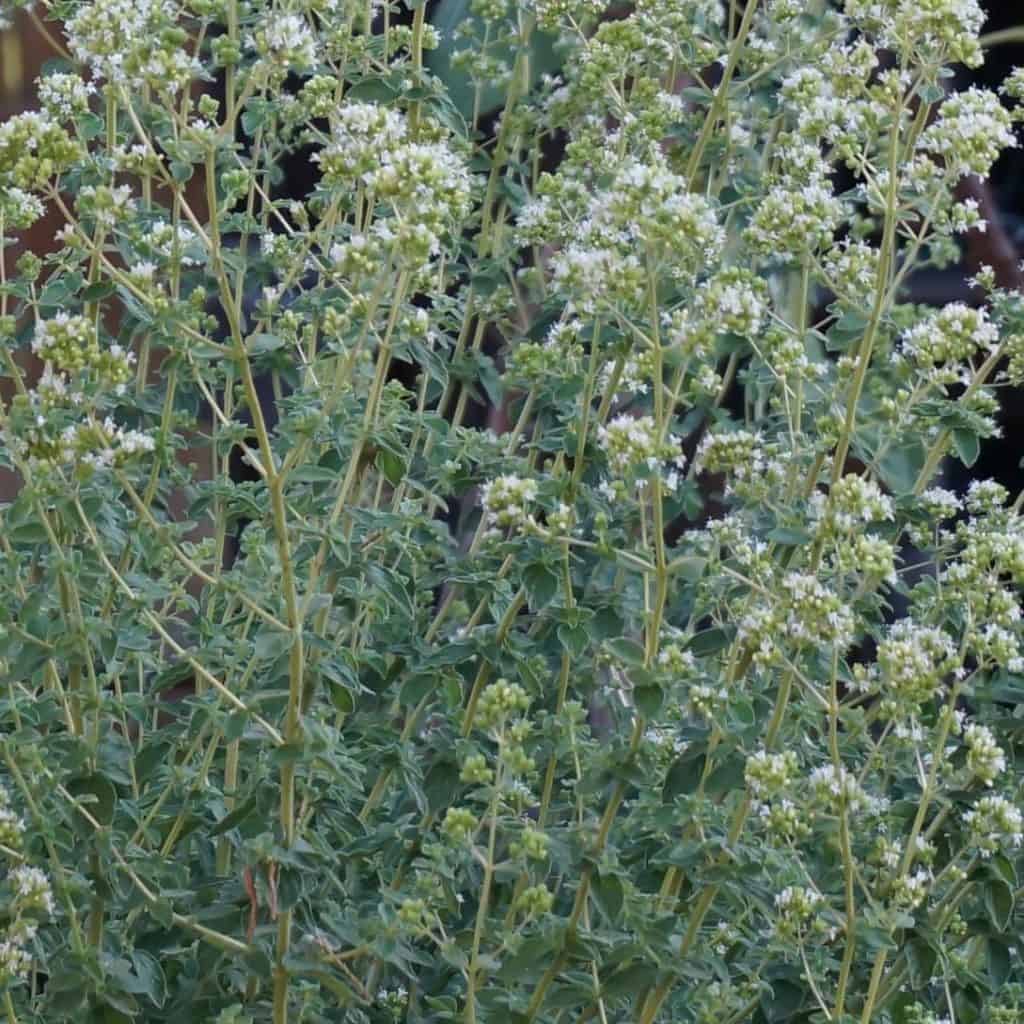 Photo Credits: Madonna lilies ©2013 Maja Dumat, Madonnenlilie (Lilium candidum) from Flickr Creative Commons; all other photos by Shelley S. Cramm
HCSB denotes Scripture quotations taken from the Holman Christian Standard Bible®, Copyright © 1999, 2000, 2002, 2003, 2009 by Holman Bible Publishers. Used by permission. Holman Christian Standard Bible®, Holman CSB®, and HCSB® are federally registered trademarks of Holman Bible Publishers.
KJV denotes Scriptures taken from The Holy Bible, King James Version published in 1611, authorized by King James I of England, which is public domain in the United States.
The Message denotes Scripture quotations taken from THE MESSAGE, copyright © 1993, 2002, 2018 by Eugene H. Peterson. Used by permission of NavPress. All rights reserved. Represented by Tyndale House Publishers, a Division of Tyndale House Ministries.
NIV denotes Scripture quotations taken from the Holy Bible, New International Version®, NIV®. Copyright © 1973, 1978, 1984, 2011 by Biblica, Inc.® Used by permission of Zondervan. All rights reserved worldwide. www.zondervan.com The "NIV" and "New International Version" are trademarks registered in the United States Patent and Trademark Office by Biblica, Inc.®
TPT denotes Scripture quotations taken from The Passion Translation®. Copyright © 2017, 2018, 2020 by Passion & Fire Ministries, Inc. Used by permission. All rights reserved. ThePassionTranslation.com