Autumn Crocus
Colchicum autumnale
Colchicaceae, Colchicum Family
The desert and the parched land will be glad; the wilderness will rejoice and blossom. Like the crocus, it will burst into bloom
Isaiah 35:1-2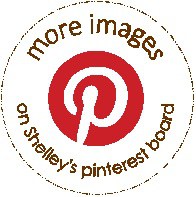 Find autumn crocus in the
NIV God's Word for Gardeners Bible
near Isaiah 35:1-2 & as part of the
Garden Work
theme of
Planting Pots
, page a-24 & a-25
I am a rose [crocus] of Sharon, a lily of the valleys.
Song of Songs 2:1
Cultural Information
| | |
| --- | --- |
| Type | Perennials & Bulbs |
| Height | 3 to 5 inches |
| Soil | well-drained, slightly sandy |
| Exposure | full sun to partial shade |
| Leaves | blade-like, dark green with light, central rib running from tip to soil, appear after flowers |
| Flowers | petite, oval, cupped single bloom with bold, orangy-golden anthers set against paper thin petals; colors include white, yellow, pale purple |
Planting Tips
Zones 5-9, plant in late summer or early fall for late fall blooming
tuck bulbs in soil 3 inches deep with pointed ends up
space 2 to 3 inches apart
keep soil moisture even until bloom
flowers will seem to appear all of a sudden! be sure to plant them where you will discover them, by a walkway or towards the front of a bed or border
Garden to Table
delicate flowers don't last in vases, so  plant pots-full to bring in as a table centerpiece
mass in single colors to mimic the drifts across the desert
there are many other crocus-looking species that bloom in the fall, from the Crocus, Colchicum and Sternbergia genera so feel free to try them all!
Colchicum named for Colchis, the ancient region near the Black Sea, south of the Caucasus Mountains (see flowersinisrael.com/colchicumstevenii )
See Blog Posts on Autumn Crocus
...in Judea the small flowers are renowned for naturalizing in dramatic drifts across the wilderness and bursting into fall bloom from summer's parched ground. As [garden author] Richard Pratt noted, the "sudden, fragile flowers" will refresh our weary August souls.
-from the NIV God's Word for Gardeners Bible
I am a rose [crocus] of Sharon, a lily of the valleys.
Song of Songs 2:1
Photo Credits
© Lianem | Dreamstime.com Autumn crocus naturalize in drifts
© Inmerk | Dreamstime.com Colchicum autumnale near Jerusalem
© 2012 Shelley S. Cramm white autumn crocus in a garden pot in late autumn sunlight