Maidenhair Fern
Adiantum capillus-veneris
Pteridaceae, a Fern Family
How handsome you are, my beloved! Oh, how charming! And our bed is verdant.
Song of Songs 1:16 NIV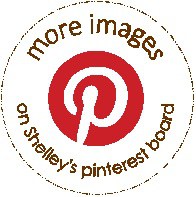 Find maidenhair fern in God's Word for Gardeners Bible, featured in "Lay of the Land," for the En Gedi landscape, Garden Tour section, pages 270-72
Cultural Information
| | |
| --- | --- |
| Type | Perennial to cold hardiness zone 6 or 5 |
| Height | 12 to 20 inches |
| Soil | moist to wet, rich, well-tilled, good to add leaf mold |
| Exposure | deep to partial shade, sheltered from full sun |
| Leaves | dainty, fan-shaped with ruffled end edge, single, 1/4 inch leaves arranged, odd-numbered into leaflets along a segmented, central stems with arching form |
Planting Tips
plant maidenhair in shady areas where a mass of warm, verdant green will complement and fill in between other shrubs
a great plant for underplanting hedges or evergreen shrubs
provide even, consistent watering, keep soil evenly moist
may fade or die back in winter, but count on its spring revival as temperatures warm to 50 or 60 degrees
maindenhair fern will slowly propagate by rhizome, a 6" transplant should increase 1 to 2 feet each year
A. capillus-veneris is the species growing in the En Gedi area of Israel, however there are many Adiantum species all recognizable as maidenhair fern wih few speciifc distinctions
Garden to Table
maidenhair fern fronds are an excellent choice as greenery for floral arrangements and bouquets
with careful attention, follow individual stems through the mass of foliage back to the plant base and cut singlely
best to cut several fronds across the breadth of the plant to keep from leaving a gap in the plant's form
notice a subtle range of green hues and select fronds accordingly
mass maidenhair as a stand alone arrangement - dainty leaflets add a strong green, botanical element and sense of movement as the leaves ruffle in air currents
use individual fronds as placemats, espcially under glass plates - cut just before the meal is served to avoid shriveling
adorn napkin rings or ties with a sprig of maidenhair fern
good choice for boutineres, wedding bouquets, and cake decorations (non-edible)
See Blog Posts on Maidenhair Fern
Adantium capillus-veneris, southern maidenhair fern, has been reported by travelers to the En Gedi area over the centuries, though not identified specifically in the Bible. It is not quite a surprise that the sporophytes are missing from Scripture, due to God's passion for bearing fruit, which fern families don't do, and the general Mediterranean and desert climates contrasting the usual moist, woodland habitat for ferns. However, the tender green fronds might be encompassed in the description of the lovers' "verdant" bed (Song of Songs 1:16), and imagine the trunk of the tree "planted by a stream of water" surrounded by the delicate maidenhair, as this species loves the shade-covered water's edge (Psalm 1:3; Jeremiah 17:8).
-from the NIV God's Word for Gardeners Bible
Photo Credits
©2018 Shelley S. Cramm Maidenhair fern in a Texas garden
©2018 Shelley S. Cramm detail of maidenhair fronds
©2018 Shelley S. Cramm maidenhair fern planted along water's edge at Phipps COncervatory, Pittsburgh, PA -- all ferns pictured here are Adiantum, not specific A. capillus-veneris