Mustard
Brassica nigra
Brassicaceae, Cabbage family
Truly I tell you, if you have faith as small as a mustard seed, you can say to this mountain, 'Move from here to there,' and it will move. Nothing will be impossible for you.
Matthew 17:20 NIV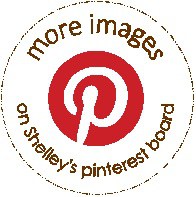 Find mustard in the
NIV God's Word for Gardeners Bible
 near Matthew 13 & as part of the
Garden Stories
theme of
Jesus' Horticultural Parables
, pages a-44 & a-45
He told them another parable: "The kingdom of heaven is like a mustard seed, which a man took and planted in his field.Though it is the smallest of all seeds, yet when it grows, it is the largest of garden plants and becomes a tree, so that the birds come and perch in its branches."
Matthew 13:31-32 NIV
Cultural Information
| | |
| --- | --- |
| Type | Edible Annual |
| Height | 24 inches to 6 feet tall |
| Soil | any soil |
| Exposure | full sun |
| Leaves | large, deeply-lobed dull green leaves, some arching from central base, some smaller leaves along stem |
| Flowers | petite, pale yellow, four-petaled blossoms in raceme arrangement at end of spindly stalks |
Planting Tips
a must for beginner gardens!
prefers the cooler temperatures of early spring and late fall
overwinters well in Zone 8 & warmer
seeds sprout quickly & leaves mature easily
till spent or yellowed leaves into soil to nourish growing plants
Brassica nigra is usually cultivated for making mustard condiment from its seeds; try a wider variety of mustard cultivars for bitter-tasty greens with a smaller habit
Caution: if your garden borders livestock grazing lands, choose "tame" varieties that are slow to bolt (flower) to prevent self-sowing in fields. Mustards are not good for livestock diets.
Garden to Table
mustards are great as"cut & come again," meaning cut fresh leaves for cooking as needed & leave plant in place for more leaves to grow
cut new, tender leaves for sandwich greens
trim center rib away from leafy greens in mature leaves – ribs are tough
add chopped mustard greens to soups, rice, quinoa or barley dishes
simmer mature leaves in chicken broth or with a ham bone for several hours to make delicious "pot liquor"
See Blog Posts on Mustard
In illustrating his story with a mustard seed, Jesus chose a plant with "unpredictable" spice...[to describe] God's transforming power to radically and unexpectedly provide for those who are faithful to his calling.
-from the NIV God's Word for Gardeners Bible
He told them another parable: "The kingdom of heaven is like a mustard seed, which a man took and planted in his field.Though it is the smallest of all seeds, yet when it grows, it is the largest of garden plants and becomes a tree, so that the birds come and perch in its branches."
Matthew 13:31-32 NIV
Photo Credits
©2007 Forest & Kim Starr Flickr Creative Commons Brassica nigra flowering habit
© 2011 Raptorcaptor | Dreamstime.com - Black Mustard Seeds (Brassica nigra)
©2007 Matt Lavin Flickr Creative Commons Brassica nigra The two pairs of stamens are much longer the two solitary stamens