Date Palm
Phoenix dactylifera
Arecaceae, Palm Family
The righteous will flourish like a palm tree, they will grow like a cedar of Lebanon; planted in the house of the Lord, they will flourish in the courts of our God. They will still bear fruit in old age, they will stay fresh and green, proclaiming, "The Lord is upright; he is my Rock, and there is no wickedness in him.
Psalm 92:12-15 NIV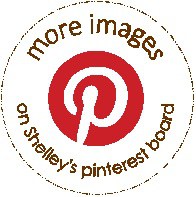 Find date palm in the
NIV God's Word for Gardeners Bible
 in Judges 4 & Deuteronomy 16 as part of the
Garden Stories
theme of
Harvest of Righteousness
, page a-347
They took palm branches and went out to meet him, shouting, "Hosanna!" "Blessed is he who comes in the name of the Lord!" "Blessed is the king of Israel!"
John 12:13 NIV
Cultural Information
| | |
| --- | --- |
| Type | Edible Tree |
| Height | 100 feet or more |
| Soil | good soil drainage is more important than soil quality; sandy soil preferred |
| Exposure | full sun |
| Leaves | large, graceful fronds soar radially from the crown of the tree; evergreen, tough, branch-like with strong central spine and symmetrical, pointed, repeating leaflets about 18 inches long |
| Flowers | small, cream-colored, individual cup-like blossoms grow along central stem, appear in spring |
| Fruit | thumb-sized, oblong, stout fruits are borne on female trees, with single pit; green fruits turn bright orangy-yellow to deeper bronze-brown as fruits mature in fall |
Planting Tips
Zone 9 hardiness; select a sunny, warm exposure away from sprinklers and other water-needy plants
date palm maybe propagated by seed or shoot
fruits produced on female plants only; best to grow from shoots of another female tree
flowers must be pollenated by male trees, usually 1 male to 25 female trees is sufficient
fruits can be messy underfoot so avoid planting near walkways
water well in first few months, and then never again!
ample fruit harvests will take about 6 years from a rooted offshoot tree, at a tree height of roughly 6 feet
non-bearing trees are just as victorious in the landscape; plant singly as a focal point or in repetition as a regal, upright horticultural columnade
Garden to Table
young palm fronds lend distinct prominence to table arrangements
use fresh leaflets from older, larger leaves to wrap vases and bouquet stems
leaflets are woven and dried to create placemats, hats, and rope
fruits are deliciously rustic and sweet; enjoy fresh or dried
dates delight many types of desserts such as cookies, cakes, sorbets, and ice cream treats
add chopped, dried dates to muffins, cereal, rice dishes, and energy bars
make date paste to use as sweetener in recipes; soak fruits in water and puree in blender or Cuisinart until smooth, spreadable texture results
date "honey" or syrups are also available commercially, liquefied dates to pour over ice cream, cereal, pancakes, etc.
See Blog Posts on Date Palm
Though many leaders in Israel and Judah did not prove to be upright, eventually leading the people to a 70-year exile (Daniel 9:2), the prophet Jeremiah voiced God's promise to send a righteous king, a Savior (Jeremiah 23:5 – 6). Jesus, when he walked among us, was such a leader, fortified like the palm tree to endure insult as he suffered the cross, conferring on us his righteousness (1 Peter 2:23 – 24)
-from the NIV God's Word for Gardeners Bible
They took palm branches and went out to meet him, shouting, "Hosanna!" "Blessed is he who comes in the name of the Lord!" "Blessed is the king of Israel!"
John 12:13 NIV
Photo Credits
©2009 Ann-Kristin |Flickr Creative Commons Phoenix dactylifera, photographed in Rhodes Island, Greece
©2007 Luigi Strano|Flickr Creative Commons Phoenix dactylifera, photographed in Catania, Sicily, Italy
©2015 Shelley S. Cramm Fresh supermarket 'Medjool' dates rest on palm tree fibers from an old tree trunk