Wheat
Triticum spp.
Poaceae, Grass family
David said to him, "Let me have the site of your threshing floor so I can build an altar to the LORD"
1 Chronicles 21:22 NIV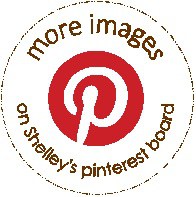 Find wheat in the
NIV God's Word for Gardeners Bible
 mentioned in the "Lay of the Land" for
Egypt
, Genesis 47:6, part of the
Garden Tour
  & as part of the
Garden Work
 theme of
Celebrating the Harvest
, pages a-36 & a-37
Celebrate the Festival of Weeks with the firstfruits of the wheat harvest
Exodus 34:22 NIV
Cultural Information
| | |
| --- | --- |
| Type | Edible Annual |
| Height | about 36 inches |
| Soil | well-tilled, with good organic matter |
| Exposure | full sun |
| Leaves | linear, narrow, pointed, grass-like, alternating from strong, central stems; monocot |
| Fruit | heads or "ears" form at top of stalks, composed of dense "spikelets" arranged linearly, usually with awns or beards making a bristley appearance |
Planting Tips
a plot of roughly 50 square feet will yield enough wheat for one loaf of bread
for smaller garden space, consider growing wheat as an ornamental grass
plant in fall for over-wintering crop ("winter wheat") or sow in early spring 2 weeks before last freeze ("spring wheat")
prepare soil with plenty of humus/organic matter for a good, workable texture
sow seeds about 1 1/2 inches deep, 6 inches apart in rows for ease of weeding, or scatter seeds across the bed and rake to cover (approximately 15 seeds per square foot)
once seeds have sprouted, limit watering - rainfall may be sufficient
crop grows roughly 120 days until harvest
now the real work begins - threshing and winnowing!
Garden to Table
for smaller garden space, consider growing wheat as an ornamental grass
bundle wheat stalks for centerpieces and floral display
wheat stalks make excellent straw mulch for vegetable beds
grow patches of wheat in the garden for grazing chickens
whole wheat berries can be cooked as bulgur or breakfast porridge
See Blog Posts on Wheat
The satiety that wheat and bread bring to our physical bodies pictures the fullness we have with God in Christ...at the second festival, the Festival of Weeks, our perfection is complete, making us holy as God is holy (Leviticus 11:44), first by his Word (Torah), then through his Holy Spirit (Acts 2:38-39), coinciding with the wheat harvest.
-from the NIV God's Word for Gardeners Bible
Celebrate the Festival of Weeks with the firstfruits of the wheat harvest
Exodus 34:22 NIV
Photo Credits
Long Wheat Spike © Piotr Majka | Dreamstime Stock Photos
"Covoni di grano" - wheat shocks in the field © 2001 Monica Arellano-Ongpin from Creative Commons Free Images
Wheat Berries ©2012 Ann Marie Michaels Creative Commons free images