Caper
Capparis spinosa
Capparaceae
Remember your Creator is the days of your youth, before the days of trouble come and the years approach when you will say, "I find no pleasure in them-" ...when the almond tree blossoms and the grasshopper drags itself along and desire [alluding to caper] is no longer stirred.
Ecclesiastes 12:1, 5 NIV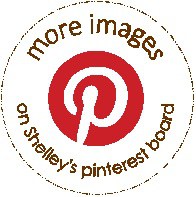 Find capers in God's Word for Gardeners Bible at the end of Ecclesiastes as part of the Garden Work theme of Growing, page a-33
The grass withers, the flower fades, but the word of our God stands forever.
Isaiah 40:8 NASB
Cultural Information
| | |
| --- | --- |
| Type | Edible Shrub |
| Height | 3 to 5 feet |
| Soil | gravely, well-drained; poor soil is adequate |
| Exposure | full sun |
| Leaves | rounded, disc-like, vivid green; can have small pair of thorns at leaf base |
| Flowers | spray of dainty, magenta-colored stamens with gold-pollened tips cupped in wide-opend, white petals; blooms late afternoon and flowers fade in one day |
| Fruit | caper berries will form if flowers are pollenated; oblong, deep green, grape-sized fruits with small stripes, fading to pale green at pointed end; best not fresh but pickled |
Planting Tips
hardy only to zone 9; gardeners in colder zones report success in overwintering plants indoors
extremely drought tolerant - plant in your sunniest spot
nutrient-poor soil is no problem for these resilient plants; add compost for good soil drainage
grows in a rounded mound with spraying branches, spilling over pathways or planter edges
does well in courtyards, standing up to reflected heat of glass and walls
keep soil moist until established
a plant for patient gardeners - flowers in second or third season!
when thriving in their native climate, capers will "volunteer" in crevices and cracks in pathways and stone walls
plants will go partially dormant and/or loose some leaves in winter months
hard to grow from seed
Garden to Table
preparing capers from homegrown plants requires a commitment to harvesting buds regularly, when they are tightly formed in early monring hours
advantages to processing your own gives you control in using organic methods in both growing and brining
alternately, supermarkets and online gourmet catalogs have ample supply of capers from reputable sources
enjoy capers with a variety of lighter flavored meats: chicken, veal, fish, shrimp
add to grain pilafs: rice or lentils are tastiest
caper-lemon butter is a classic sauce recipe; also combine capers with other Bible favorites such as olives, artichokes, coriander, mustard, hyssop (or oregano), and garlic (always add garlic!!)
sadly flowers fade too quickly for cutting for table arrangements
branches may make lovely trailing greenery if stems are cut early in the day; trim stem ends under water for best results
See Blog Posts on Caper
Caper's place in Scripture gives sobering counsel, a point of reflection at the close of Ecclesiastes, the Bible's frank examination of a life spent chasing after meaningless pursuits (Ecclesiastes 12:10 – 11). Capers were thought to create a desire for appetite, served as part of the first course of a meal to stimulate hunger. Also rumored was their aphrodisiac quality, stirring desire of another sort! Either spin on these innuendos emphasizes the time in advanced age, when hair grows as white as almond blossoms (verse 5), when even a caper-spiced meal will no longer arouse one's appetite...
-from the NIV God's Word for Gardeners Bible
The grass withers, the flower fades, but the word of our God stands forever.
Isaiah 40:8 NASB
Photo Credits
©2015 Shelley S. Cramm Caper bush, Capparis spinosa, sprawls across a stone pathway soaking in sunshine near the Herb Garden at the L.A. Arboretum
©2017 Shelley S. Cramm Capers from the grocery store ready to arouse the appetite
©2015 Shelley S. Cramm Dainty, fleeting caper flower and buds at the Huntington Botanical Gardens