Onions
Allium cepa
Liliaceae, Lily Family
We remember the fish we ate in Egypt at no cost—also the cucumbers, melons, leeks, onions and garlic.
Numbers 11:5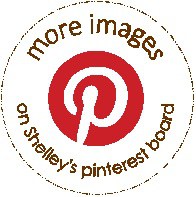 Find onions along with other Alliums in the
NIV God's Word for Gardeners Bible
near Numbers 11:5 & as part of the
Garden Work
theme of
Cultivating
, page a-27 & a-28
Stop grumbling among yourselves," Jesus answered.
John 6:43
Cultural Information
| | |
| --- | --- |
| Type | Edible Annual |
| Height | 12 - 24 inches |
| Soil | variety of soils, provide humus and good drainage |
| Exposure | full sun |
| Leaves | medium green, long, monocot, tubular, outer leaves begin folding over by mid-season |
| Flowers | single flower, tear-shaped, opens up to sphere made up of a multitude of petite blossoms |
Planting Tips
prepare soil with plenty of compost for light, friable texture
sow seeds in rows and thin seedlings to every 4 inches
sprinkle the cut seedlings on salads or side dishes or garnish a plate - they are very flavorful!
select Long Day onions if you live in the north, where summer daylight is longer
select Short Day onions if you live in the south - even though your hot days feel long, the sun exposure is actually shorter and these cultivars are bred to develop bulbs with less light
fertilize your onions throughout their growth to ensure good bulb growth
cut a few leaves at any time - these are "green onions"; just be sure to leave at least 3-4 leaves on each onion plant
harvest once the leaves begin to dry out and flop over - this will vary by climate, early to late summer
to harvest, gently loosen soil and pull the whole plant from the ground
keep moisture off of stored onions - best to hang them for a week by their drying leaves with good air circulationor more to
Garden to Table
onions have many varieties so enjoy trying sweet, white, yellow or purple to find your favorite
be ready for a few tears when chopping onions - they are worth the flavor but wash hands thoroughly after prepping
there is hardly a cooked dish that won't taste better with onion flavor!
if you can part with some of the leaves, add them to bouquets for a spikey, vertical element - though remember that they have a strong aroma
tie leaves in lose knots around napkins to tease the table with dinner's savory scent
See Blog Posts on Onions
Moses, on his last nerve, leading the grumbling Israelites, in turn cries out to God - as if chopping the very onions they lamented.
-from the NIV God's Word for Gardeners Bible
Stop grumbling among yourselves," Jesus answered.
John 6:43
Photo Credits
© 2014 Shelley S. Cramm Fresh onion harvest
© 2013 Shelley S. Cramm Onions growing in a Quebec garden
© 2014 Shelley S. Cramm Fine onion seedlings will grow hearty and robust with flavor