Leeks
Allium ampeloprasum
Liliaceae, Lily Family
We remember the fish we ate in Egypt at no cost—also the cucumbers, melons, leeks, onions and garlic.
Numbers 11:5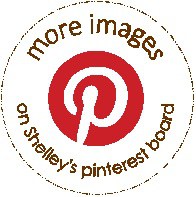 Find leeks along with other alliums in the NIV God's Word for Gardeners Bible near Numbers 11:5 & as part of the Garden Work theme of Cultivating, page a-27 & a-28
"Stop grumbling among yourselves," Jesus answered.
John 6:43
Cultural Information
| | |
| --- | --- |
| Type | Edible Annual |
| Height | 18 - 36 inches |
| Soil | variety of soils, provide humus and good drainage |
| Exposure | full sun |
| Leaves | medium green, long, monocot, grasslike yet thicker than the other alliums, usually folded over by mid-season |
| Flowers | single flower, tear-shaped, opens up to sphere made up of a multitude of petite blossoms, purple or white |
Planting Tips
prepare soil with plenty of compost for good workability
sow seeds in fall for warmer climates or early spring for northern climates
leek seeds are slow to sprout, and though they become the most stout of the Alliums, their seedlings are very fine green threads - don't uproot them by accident!
leeks grow slowly but relatively care free, just keep them moist and fertilize from tiem to time
leeks will linger in the garden longer than garlic or onions, up to a year or two depending on your climate
harvest fresh as needed for on-demand dishes, and let the rest keep growing
unlike garlic and onions, leeks are used fresh, not dried
store unused in the refrigerator vegetable drawer, but better to let them keep growing
"foodscape" with leeks and let them grow among ornamental grasses
Garden to Table
a delicious flavor, a perfect blending of garlic and onion allium cousins
slice or dice the white and light green portion of their stalks - leaves are too tough for eating
enjoy leeks whenever you would use garlic or onion - they are especially wonderful in soups
draw your family to the dinner table with the aroma of their saute on the stove!
add an understated tastiness to mashed potatoes or roasted vegetables by adding braised leeks
leek flowers make a dramatic display in bud vases
See Blog Posts on Leeks
We learn from the leeks that a complaining attitude about current circumstances will wither relationships instead of grow them.
-from the NIV God's Word for Gardeners Bible
"Stop grumbling among yourselves," Jesus answered.
John 6:43
Photo Credits
© Robert Sholl | Dreamstime.com Leeks ready for market
© Kati Molin | Dreamstime.com Growing Leeks
© Grondin Franck Olivier | Dreamstime.com Chopped Leeks