Saffron Crocus
Crocus sativus
Iridaceae, Iris Family
Your plants are an orchard of pomegranates with choice fruits, with henna and nard, nard and saffron, calamus and cinnamon, with every kind of incense tree, with myrrh and aloes and all the finest spices.
Song of Songs 4:13-14 NIV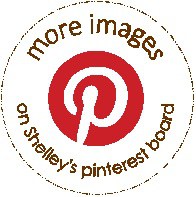 Find saffron crocus mentioned with Autumn crocus in
God's Word for Gardeners Bible
near Isaiah 35:1-2 as part of the
Garden Work
theme of
Planting Pots,
pages a-23 & a-24
The desert and the parched land will be glad; the wilderness will rejoice and blossom. Like the crocus, it will burst into bloom; it will rejoice greatly and shout for joy.
Isaiah 35:1-2
Cultural Information
| | |
| --- | --- |
| Type | Herbs & Spices |
| Height | 3 inches |
| Soil | any soil type with good drainage |
| Exposure | full sun |
| Leaves | 1/8 inch thin, linear, monocot, dark green with white-striped center; all leaves spring from base, approximately 4-6 inches long, arching form |
| Flowers | small, singular bloom per stem, purple, cupped flower with bright gold style and three fiery orange stigmas; several blooms appear from one bulb |
Planting Tips
saffron crocus are fall blooming bulbs
plant late-to-end of summer
select a planting spot where you can enjoy seeing their late fall flowers (and be reminded to daily harvest stigmas once blooming!)
fertilize with bone meal when planting new bulbs
leaves appear about 2 months after planting; flowers form about 3 weeks later
a first frost should not harm saffron crocus, yet cover plants with a blanket overnight if temperatures drop below 25 degrees to prolong bloom
as with other bulbs, plants will die back to the ground after blooming until reppearing next year
mark their spot to remember where they will be back next fall! Bulbs should increase each year if left untouched
bulbs will multiply in the second and successive seasons for increasing harvests
Garden to Table
harvest bright orange stigmas from each flower as they newly appear each day
save and store on a paper towel or protected dish indoors to dry
each flower has 3 stigmas - a witness to the Trinity, Father, Son & Holy Spirit
as stigmas dry, they shrink and look like "threads" - the commercial name for the spice
about 10 flowers will yield a "pinch" of saffron called for in rice dishes serving about 4 people
Renee's Garden Seeds is my favorite source for saffron bulbs - order in July for fall planting (affiliate link)
for a complete guide to growing and harvesting saffron crocus, see Renee's Garden Saffron Crocus Growing Guide 
enjoy saffron in many side dishes and savory sauces. I'm eager to try this one from Renee's Garden - Saffron Rice with Apricots and Currants
See Blog Posts on Saffron Crocus
As with the coming of new life in late fall, Isaiah's vision of the coming of the Lord (Isaiah 35:5) fills us with hope of newness of life, of restoration for our tired minds and bodies. How we ache for a total turnaround, from blind eyes to seeing, deaf ears to hearing, lame legs to jumping and mute mouths to shouting We long to see the glory of the Lord (Isaiah 35:2), to be refreshed by his presence and overflowing with joy at his appearing (verses 6 – 7) As gardeners, we wait with anticipation for the crocus to bloom; as Christians, we do the same as we wait for the appearance of our Lord and Savior.
-from the NIV God's Word for Gardeners Bible
The desert and the parched land will be glad; the wilderness will rejoice and blossom. Like the crocus, it will burst into bloom; it will rejoice greatly and shout for joy.
Isaiah 35:1-2
Photo Credits
©2018 Shelley S. Cramm Saffron crocus first bloom in a Texas garden
©2018 Shelley S. Cramm saffron crocus stigmas dry to become "threads" - shown here, the harvest from about 10 flowers in a Texas garden
©2018 Shelley S. Cramm Saffron crocus by-hand harvest makes this spice extravagantly priced